Cherry Blossom Tree
Product Description of artificial cherry blossom tree
Name: artificial cherry blossom tree
Material:natural wood trunk , plastic, fabric
Specifications: height custom (factory direct sales, height specifications style can be customized according to clients' requirements ).
Price: customized specifications ,the picture is just for reference only, subject to the final production. To get the specific price details, please consult our sales.
Applicable occasions of cherry blossom tree: Wedding decoration,hotel,office,exhibition center,restaurant,amusement park,shopping mall,leisure park,sea park.
Product features of artificial table Centerpiece tree :
1. Resistant to moth, corrosion, moisture, mildew, acid and alkali, no insects, no termites, no cracking, not easy to deformation, washable, non-toxic and odorless, extremely durable.
2. The surface pattern is clear and realistic, with a strong sense of three-dimensional.
3. beautifying the environment, and durable.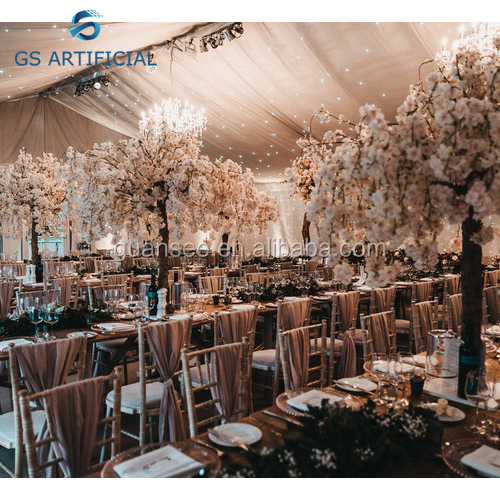 Customized artificial Tree