Artificial Ivy Leaves
Name: Artificial Ivy Garland
Production materials: High quality silk + plastics
Measurements: size custom (factory direct sales, size specifications style can be customized according to clients' requirements ).
Fit able occasions of Artificial Ivy Garland: wedding, party, event baby shower, wedding decoration, hotel , Home, dining room, display window, desk, coffee table, bedroom, bedside table etc.
Price of Artificial Ivy Garland: customized specifications ,the picture is just for reference only, subject to the final production. To get the specific price details, please consult our sales.
Product characteristics of Artificial Ivy Garland:
1. High simulation, looks, touches like real flower
2. Good material made, environmentally friendly, Eco-friendly
3. Long life- >3 year , No worry about color fade and blossom fall off
4. Indoor ( outdoor as well )
5. Customized size
6. No need caring and watering, easy to maintain and clean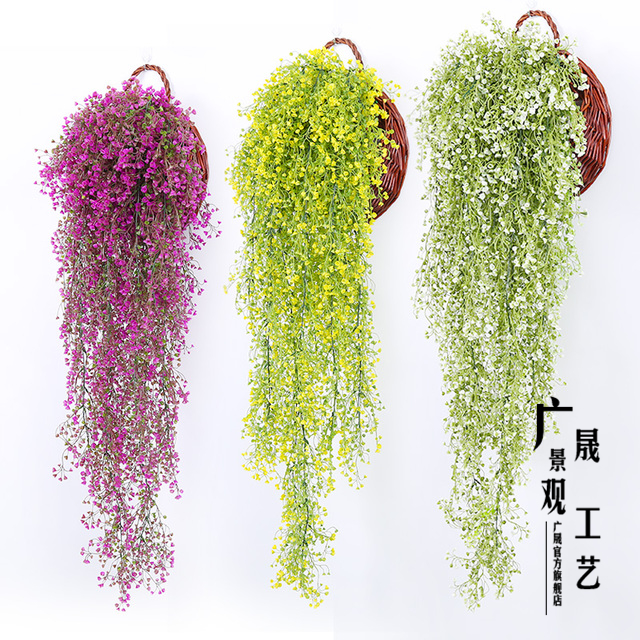 Hanging Rattan Vines For Living Room Indoor Balcony Wall Decor