artificial flower wall
rose flower wall
Product name:Artificial flower wall
Material of Artificial flower wall:Plastic/silk cloth/customized
Color:Customized
Payment:T/T, Western Union, Paypal, Money Gram, Ali Trade Assurance
Application:Wedding celebration,indoor,outdoor
Features and Benefits:
Our artificial flower walls provide a range of benefits for different kinds of spaces which make them an ideal choice for any occasion.
- Versatile: The artificial flower wall can be used in indoor and outdoor spaces. It is easy to set up for temporary events, or as a permanent décor option.
- Low Maintenance: The flower wall is easy to clean and maintain. It doesn't require watering, fertilizing, or pruning.
- Durable: Our flower walls are built to last with durable materials such as silk or polyester flowers, mounted on sturdy backing.
- Customizable: We pride ourselves on creating bespoke styles for our clients. Whether it's a specific theme or an event color scheme, we can tailor the design to meet the client's exact specifications.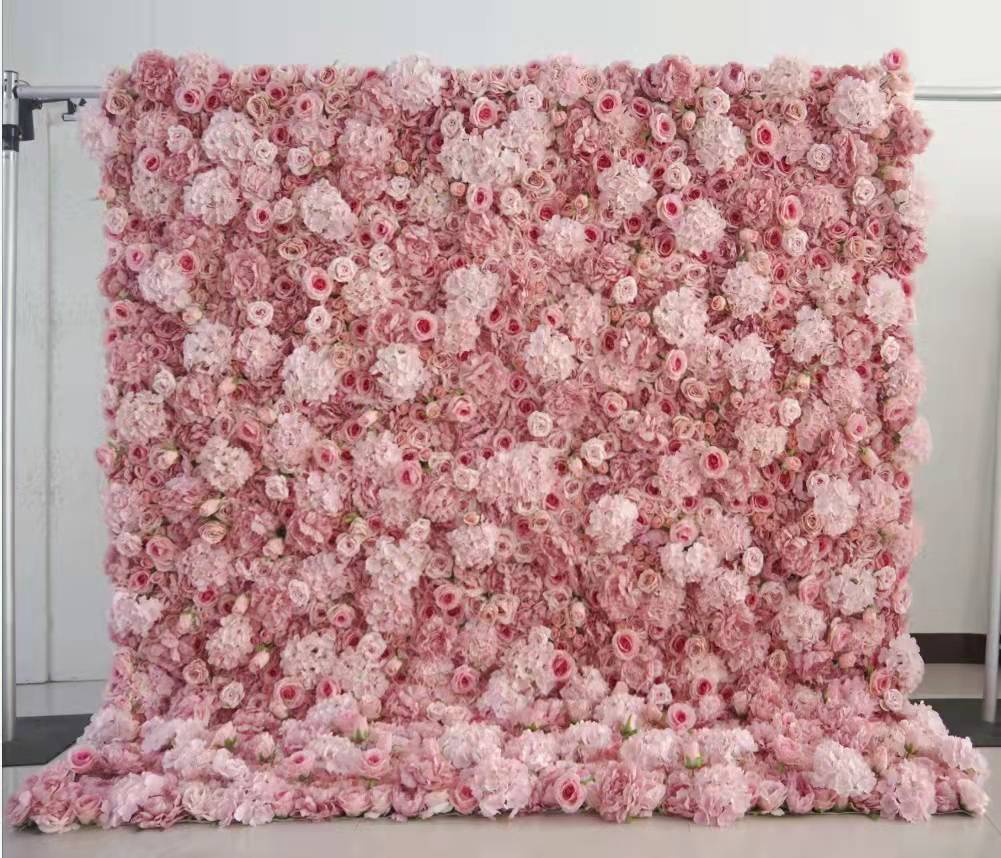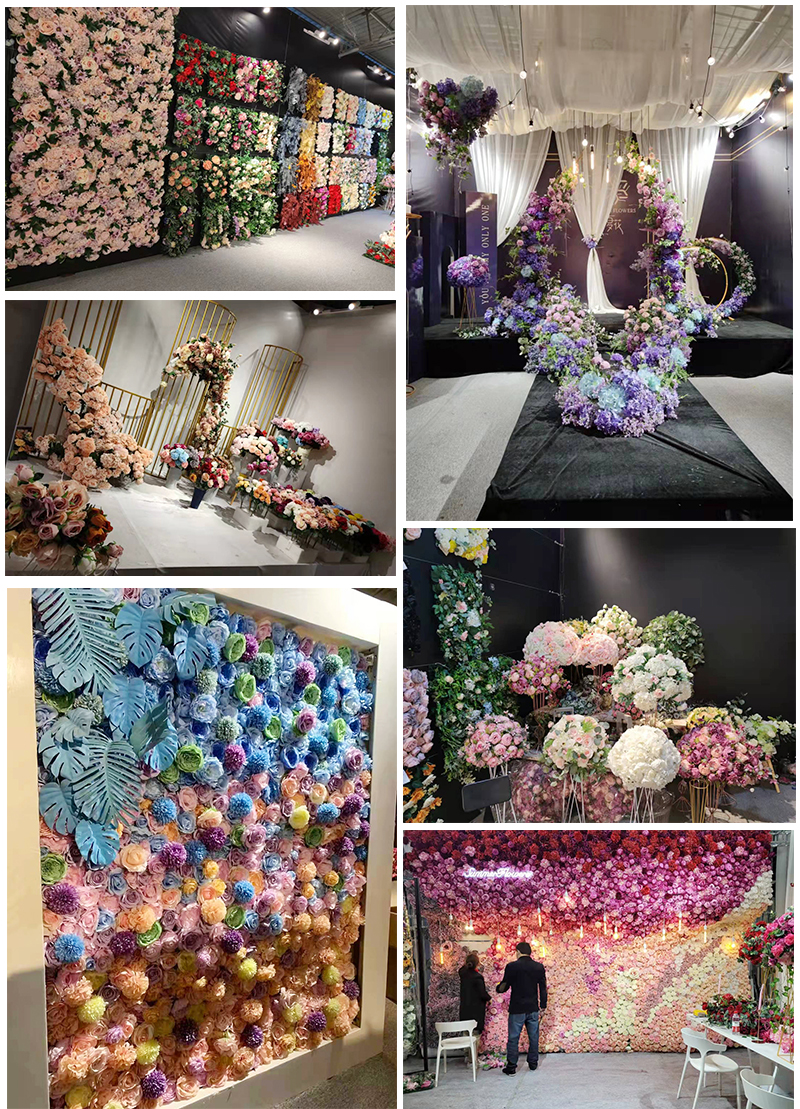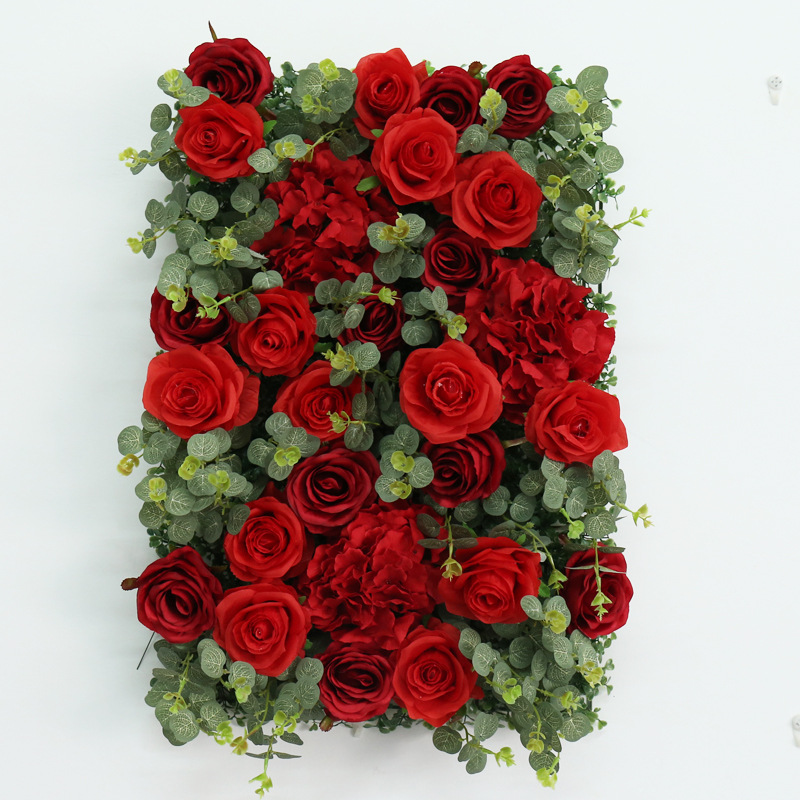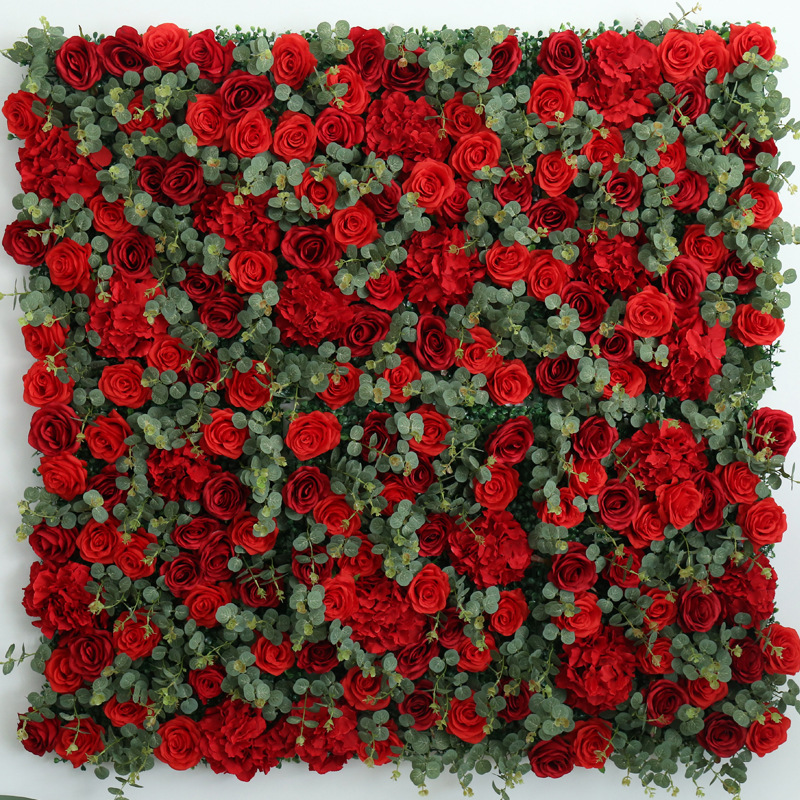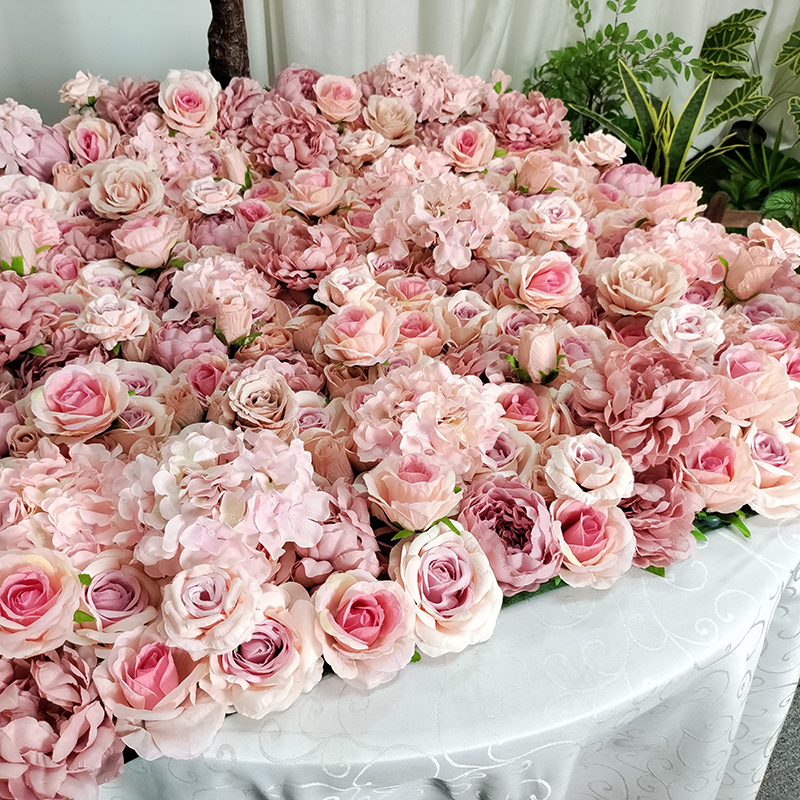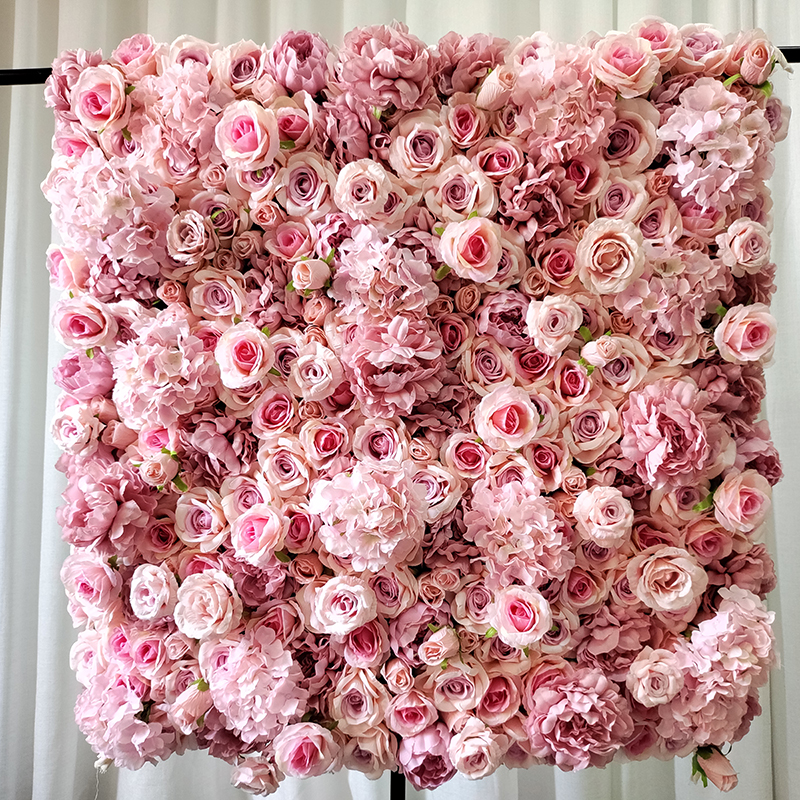 fabric flower wall
silk flowers
wedding flower wall