Artificial new green plant rose flower ball table decoration
Artificial rose flower ball
Product name:70cm Artificial new green plant rose flower ball table decoration
Artificial new green plant rose flower ball table decoration is a 70 cm high artificial flower decoration for indoor places. It consists of artificially made fresh greenery and flowers such as roses, which looks very realistic and beautiful.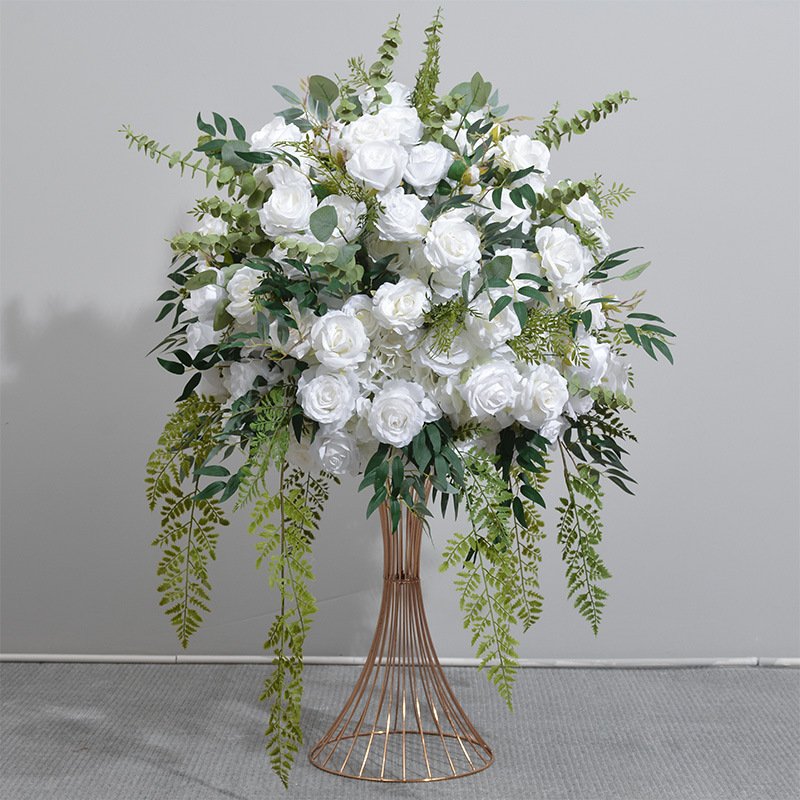 The artificial new green plant rose flower ball table decoration has its own unique characteristics:
1.Realistic Appearance: The artificial rose flower balls are designed to closely mimic the appearance of real roses. They are crafted with attention to detail, including the texture of the petals and the color variations, giving them a lifelike and natural look.
2.Low Maintenance: As artificial plants, these rose flower balls require minimal maintenance. Unlike real flowers, they do not need watering, sunlight, or pruning. This makes them ideal for table decorations, as they can retain their beauty throughout the event without wilting or fading.
3.Durability: Artificial rose flower balls are made from high-quality materials that are designed to withstand wear and tear. They are not susceptible to damage from heat, moisture, or pests, making them a long-lasting option for table decorations.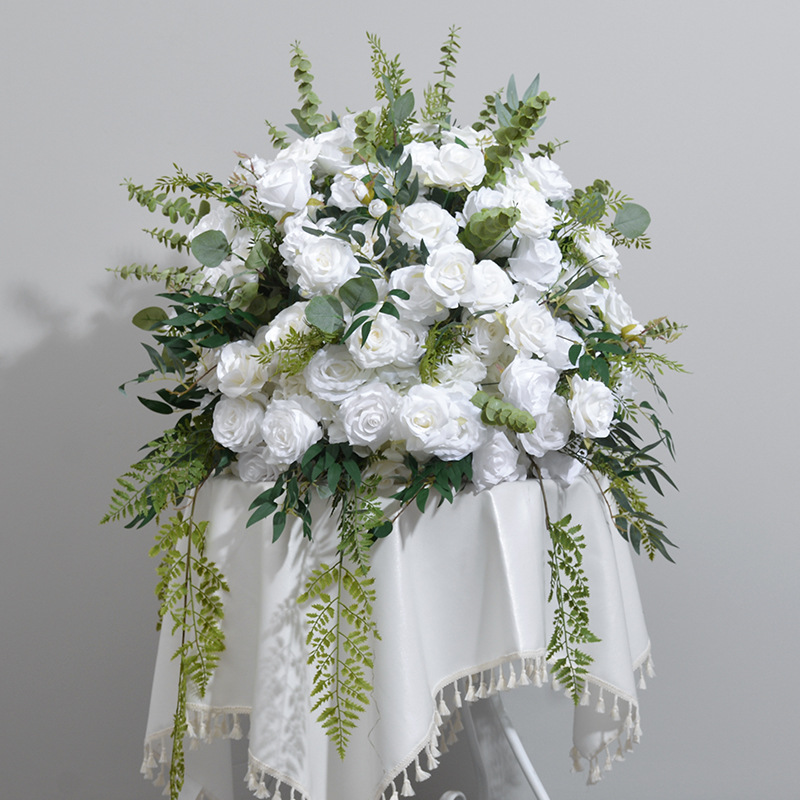 4.Versatility: These flower balls can be used in various ways to decorate tables. They can be placed as a centerpiece, arranged in a decorative vase, or incorporated into a larger floral arrangement. Their versatility allows them to complement different themes and styles of events.
5.Customizability: Artificial rose flower balls come in a wide range of colors, allowing for customization to match the event's color scheme or personal preferences. This flexibility enables you to create a cohesive and visually appealing table decoration.
6.Reusability: One of the advantages of artificial flower balls is their reusability. After the event, they can be stored and reused for future occasions or repurposed in home decor or other settings.
The artificial new green plant rose flower ball table decoration offers a realistic and low-maintenance alternative to fresh flowers. Its durability, versatility, and customizability make it a popular choice for table decorations, providing a charming and long-lasting addition to any event.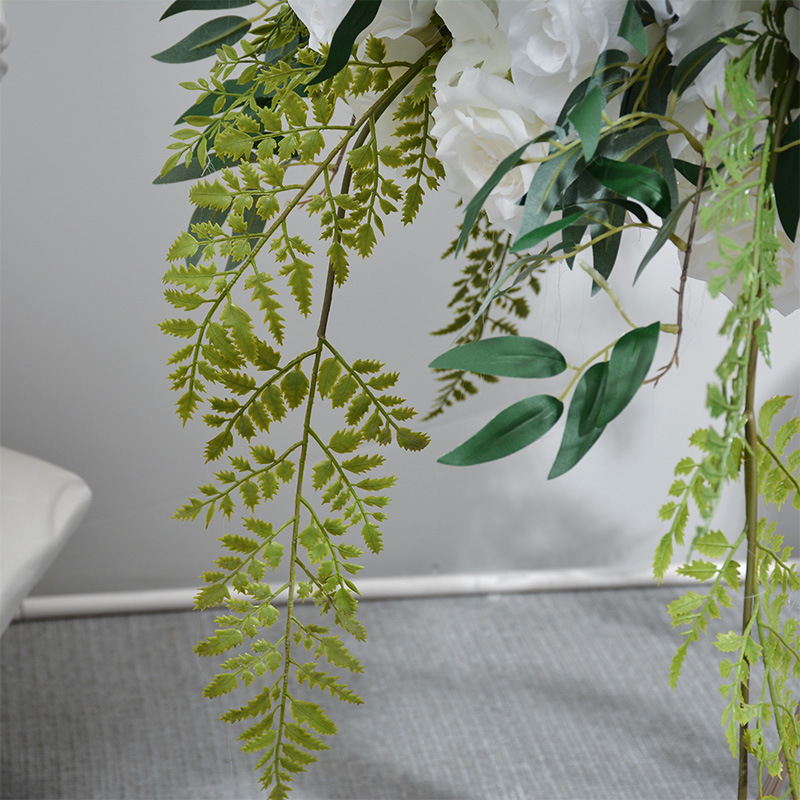 This kind of decoration is usually used in Restaurants, Specialty Stores, TV Shopping, Department Stores, Super Markets, Hotels, Convenience Stores, Cafes and Coffee Shops, E-commerce Stores, Gifts Stores and other places, which can add a natural and vitality to the indoor environment. Compared with real plants, this artificial flower decoration does not require regular watering and maintenance, which is very convenient and practical. Of course, we can also customize products according to customer needs.
If you also want to have this high-quality artificial rose ball as wedding decoration, please contact Guansee for your design.
Artificial flower ball table decoration
70cm Artificial flower ball