Wedding arch Decoration rose row flowers
Wedding Arch Decoration Floral Proposal Showroom Display Floral Wedding Arch Decoration Hydrangea Rose Row is a kind of decoration used for wedding or other celebrations. It consists of different species of flowers such as hydrangeas, roses, and hydrangeas, and is often used to decorate wedding arches or the entrance of other venues. This decoration looks very beautiful and romantic, and can add a lot of color and atmosphere to a wedding or other celebration. In addition, this decoration can also be used in exhibitions, displays and other commercial occasions.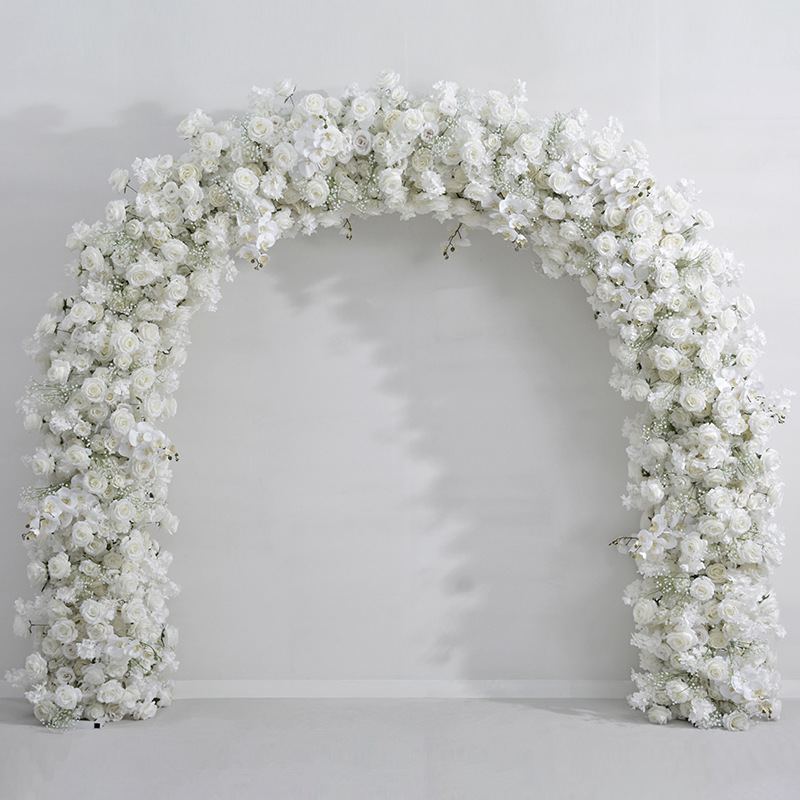 Wedding arch decoration with hydrangea and rose row flowers has several characteristic features:
1.Elegance: The combination of hydrangeas and roses creates a classic and elegant look. Hydrangeas have large, lush blooms, while roses add a touch of romance and sophistication. Together, they create a stunning and visually appealing display.
2.Softness and Femininity: Hydrangeas and roses are known for their soft and delicate appearance, making them perfect for a wedding setting. The pastel colors often associated with these flowers, such as shades of pink, lavender, and cream, contribute to a feminine and romantic ambiance.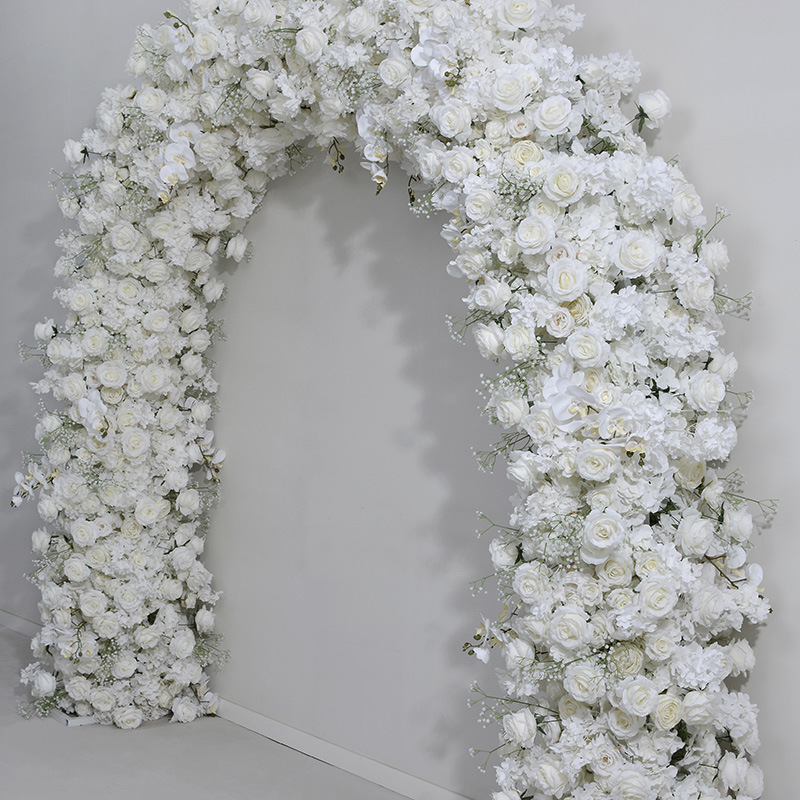 3.Abundance and Fullness: Both hydrangeas and roses have full blooms, which give a sense of abundance and opulence to the wedding arch decoration. The flowers can be arranged in rows, creating a thick cluster of blossoms that covers the arch, making it visually impactful and luxurious.
4.Versatility: Hydrangeas and roses come in a variety of colors, allowing for flexibility in the overall color scheme of the wedding arch decoration. Different shades can be combined to match the theme or complement the bride's bouquet or the venue's decor.
5.Symbolism: Roses are traditionally associated with love, romance, and beauty, making them a popular choice for weddings. Hydrangeas symbolize grace, abundance, and heartfelt emotions. The combination of these flowers in a wedding arch decoration conveys a message of love, beauty, and an abundant future for the couple.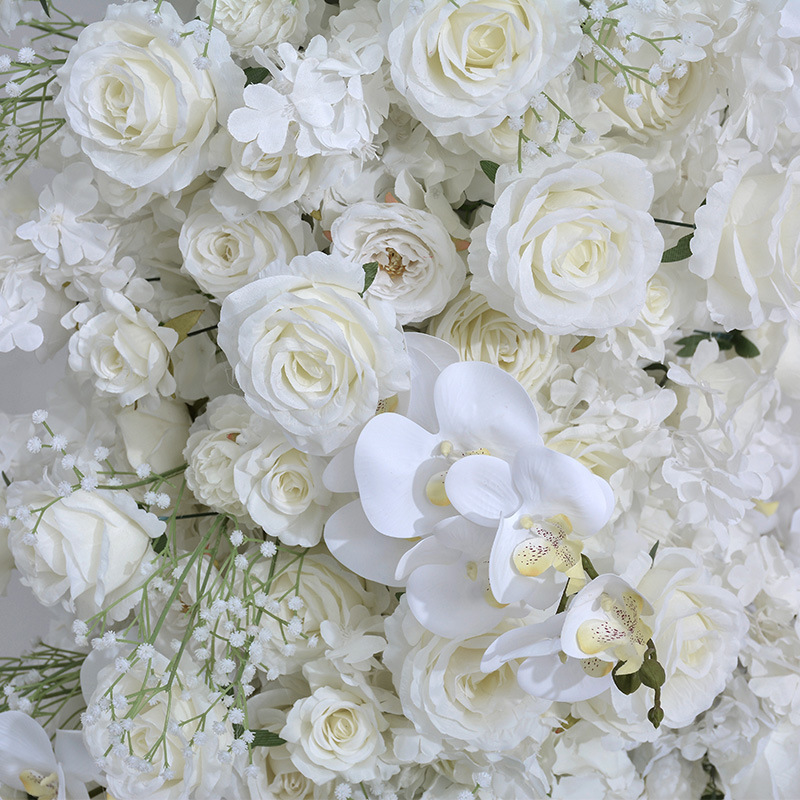 Overall, the wedding arch decoration featuring hydrangea and rose row flowers creates a romantic, elegant, and abundant atmosphere. The softness, femininity, and versatility of these flowers make them a popular choice among couples to enhance the visual appeal of their special day.
Wedding arch decoration hydrangea rose row flowers