Fake Silk Fabric Flower Decoration
Product Description of Simulated European Autumn 10 Head Rose Bundle Wedding Mall Home Vase Flower Arrangement Fake Silk Fabric Flower Decoration
Appellation of product: Artificial bouquet
Production materials: High quality plastics, fabric
Specifications: about size L: 50 cm
Applicable occasions of Artificial bouquet: wedding, party, event, baby shower, wedding decoration, hotel, dinner table etc.
Price of Artificial bouquet: customized colors ,the picture is just for reference only, subject to the final production. To get the price details, please consult our sales.
Packing way: paper carton, as per customer's request.
Shipping port: Guangzhou, Shenzhen
Lead time: 3-7 days by shipping fee, about 28 days by ocean shipping
Product characteristics of Artificial bouquet:
1.Strong plasticity, green and environmentally friendly.
2.Realistic and lively image,It is completely comparable to the flowers and plants planted.
3.Low environmental impact, can remain bright for a long time.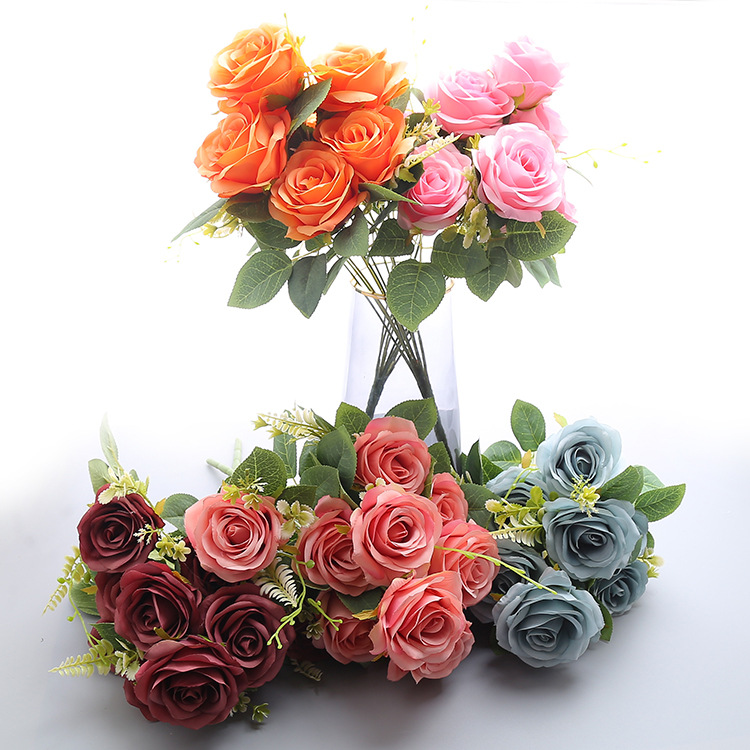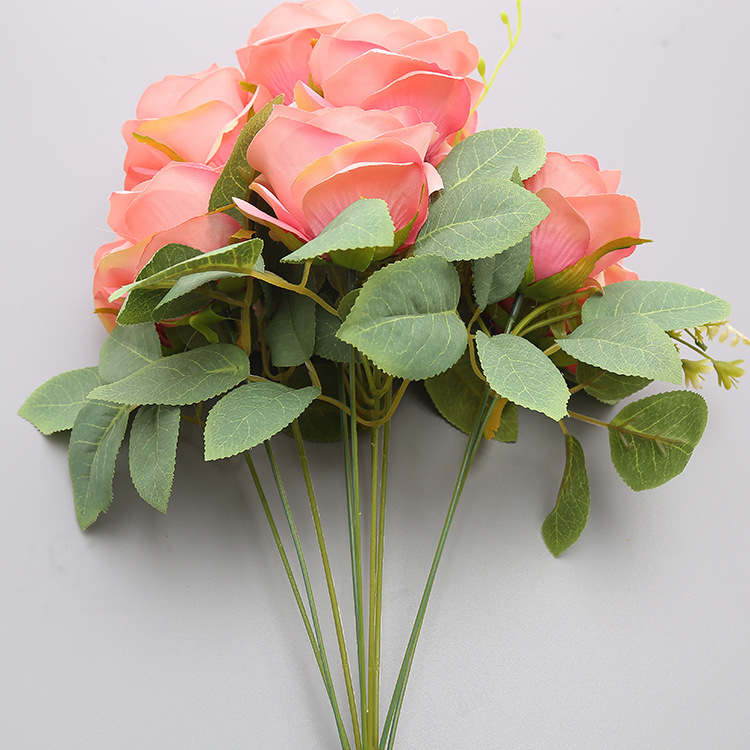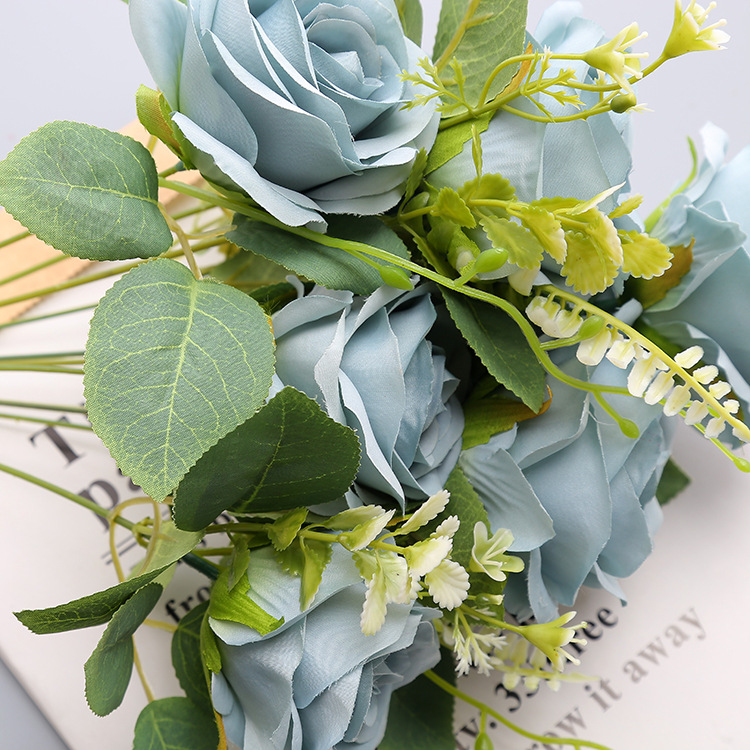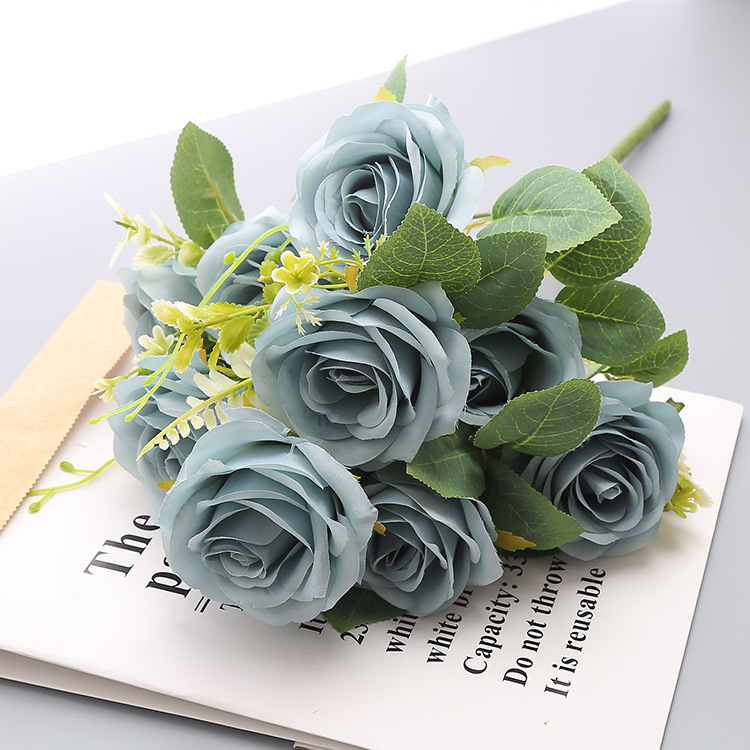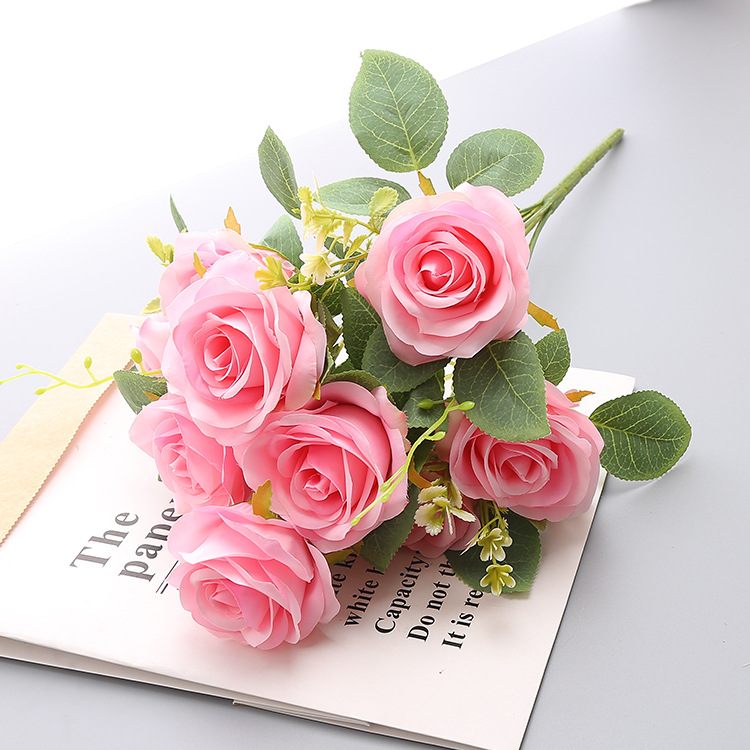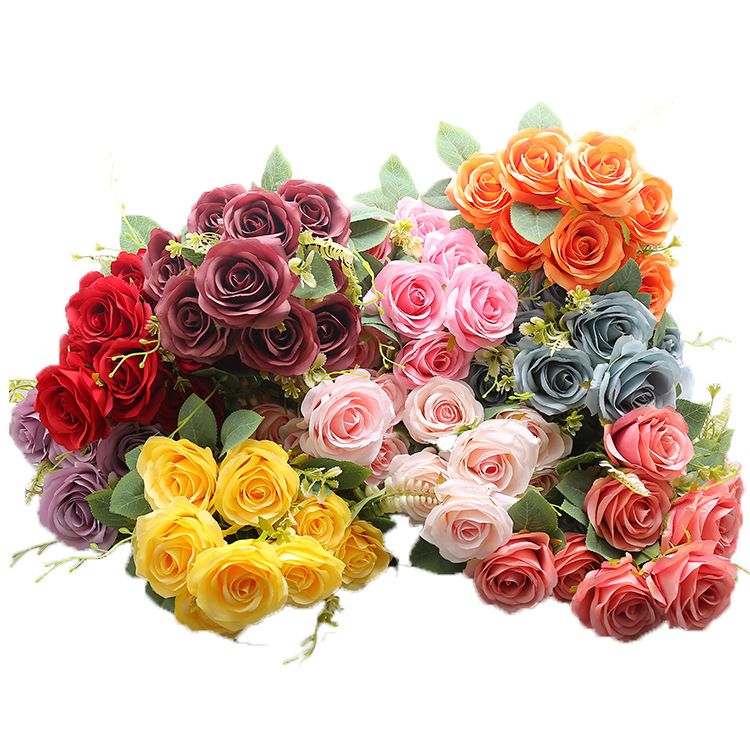 Fake Silk Fabric Flower