Olive branches olives stems for shop supermarket
Artificial olive leaf branch tree adds natural beauty to shop supermarket
Artificial Olive Foliage branches tree is a unique decorative plant that brings the natural beauty of greenery to shops and supermarkets. It not only has an authentic look and texture, but also saves time and effort, making it an ideal choice for commercial space decoration.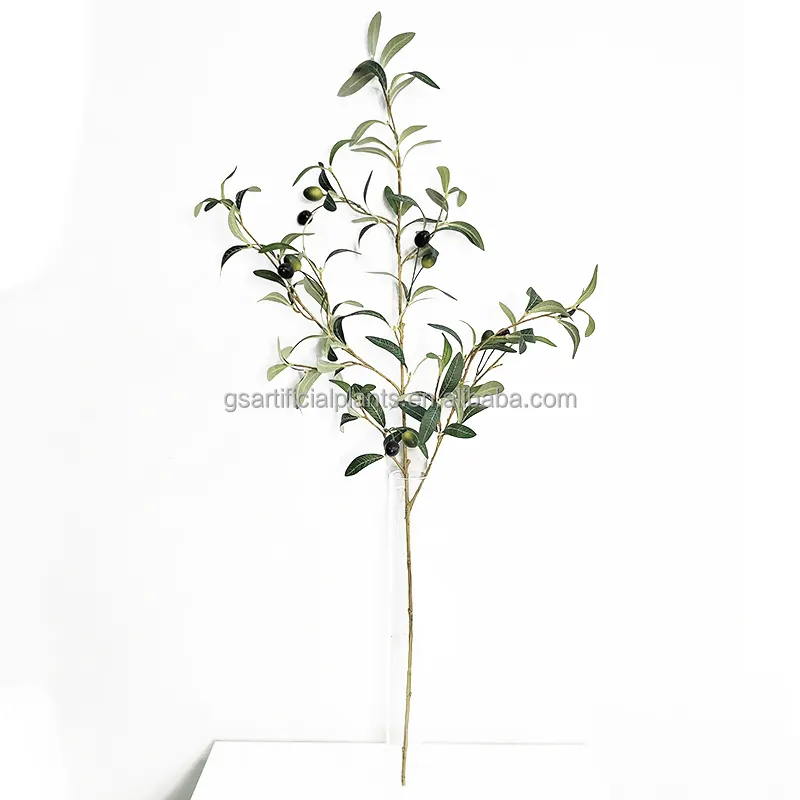 leaf texture is clearly visible, natural color transition
Stores and supermarkets are busy places with a large number of customers coming in and out every day, so their decoration needs to meet the requirements of aesthetics, durability and easy maintenance. The artificial olive leaf branch tree just meets these needs. It is made of high-quality man-made material that faithfully reproduces the shape, color and texture of an olive leaf.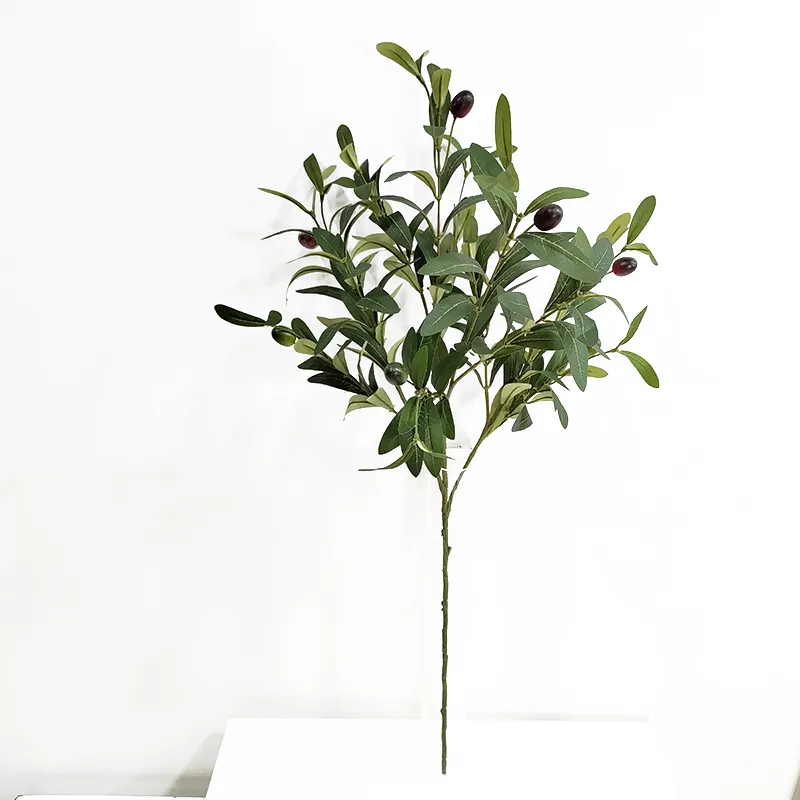 Compared to real plants, artificial olive leaf branch trees require no watering, pruning or daily care. Store and supermarket workers can spend more time and energy serving customers and running the business without worrying about plant maintenance. Plus, these artificial plants won't wilt, rot, or smell, keeping them looking fresh all the time.
The artificial olive branch tree comes in a variety of designs, which can be chosen according to the decorating theme of shops and supermarkets. Whether it is a modern design or a traditional style, it can perfectly blend with the environment. The dense branches and rich green of olive leaves bring a harmonious and warm atmosphere to the space.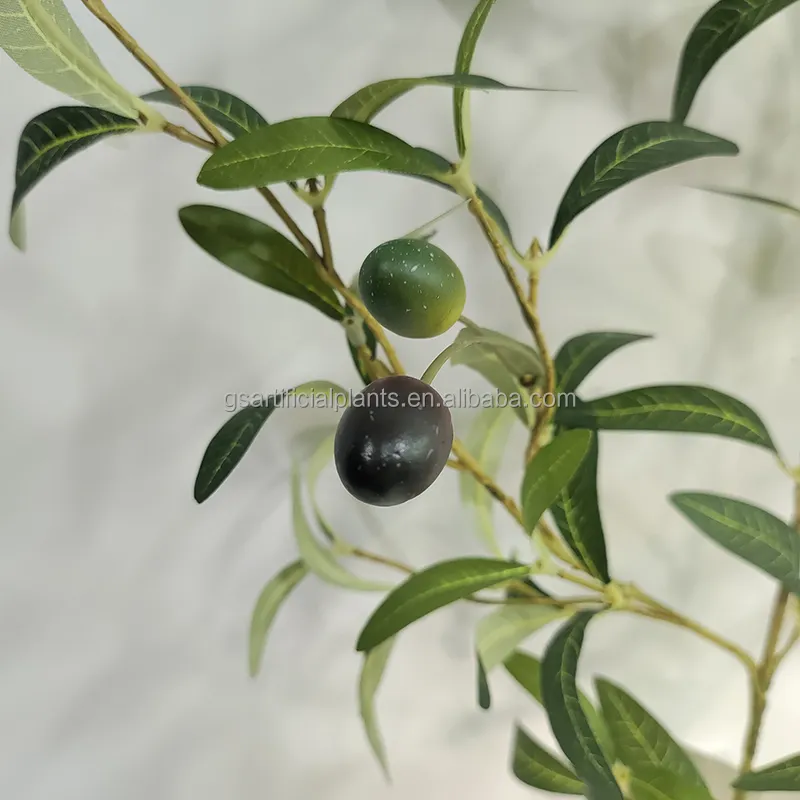 In addition to being beautiful and easy to maintain, artificial olive leaf branch trees are also durable. They are made of high-quality materials, durable and not easily damaged or deformed. This means that shops and supermarkets can use these decorative plants for a long time, eliminating the trouble of frequent replacement.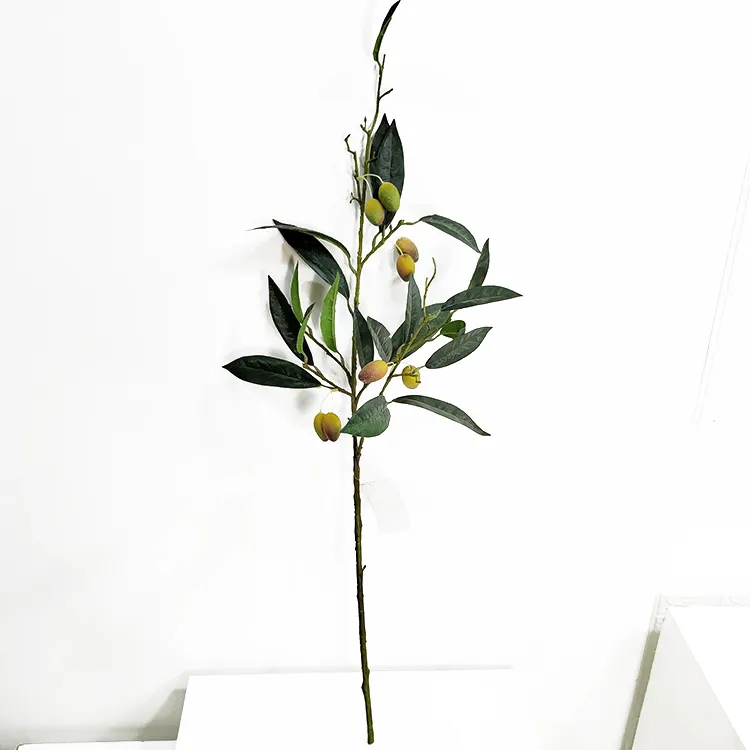 built-in steel wire, adjustable shape, realistic appearance
The artificial olive leaf branch tree provides an easy, stylish and natural way to decorate shops and supermarkets. They not only add greenery and beauty, but also create a pleasant shopping environment for customers. Choosing artificial plants is a smart and economical choice to help commercial spaces achieve efficient operation and long-lasting decorative effects.
Olives stems for shop supermarket