Artificial Olive Tree
Artificial olive tree products have become increasingly popular due to their low maintenance and durability. These artificial olive trees are perfect for both indoor and outdoor use, and are an excellent investment for those who want to add a touch of natural beauty to their home or business without the hassle of maintaining actual plants.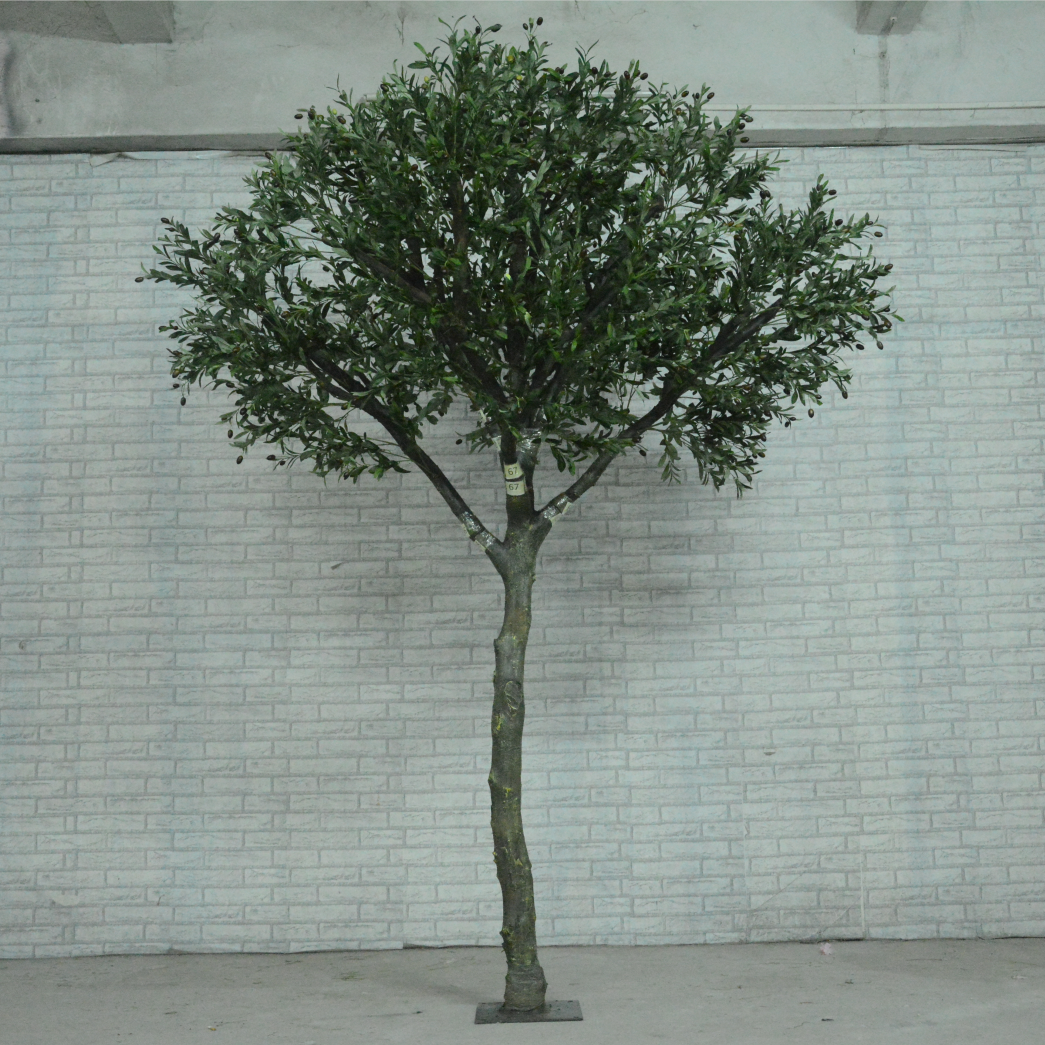 They come in a range of styles and sizes, from small tabletop versions to larger trees that can be used as decorative focal points in gardens, patios, and offices. Additionally, they offer a cost-effective alternative to natural trees, as they do not require regular watering, pruning, or soil maintenance. With their realistic appearance and easy upkeep, artificial olive trees are an ideal choice for anyone looking to bring the beauty of nature into their environment with minimal effort.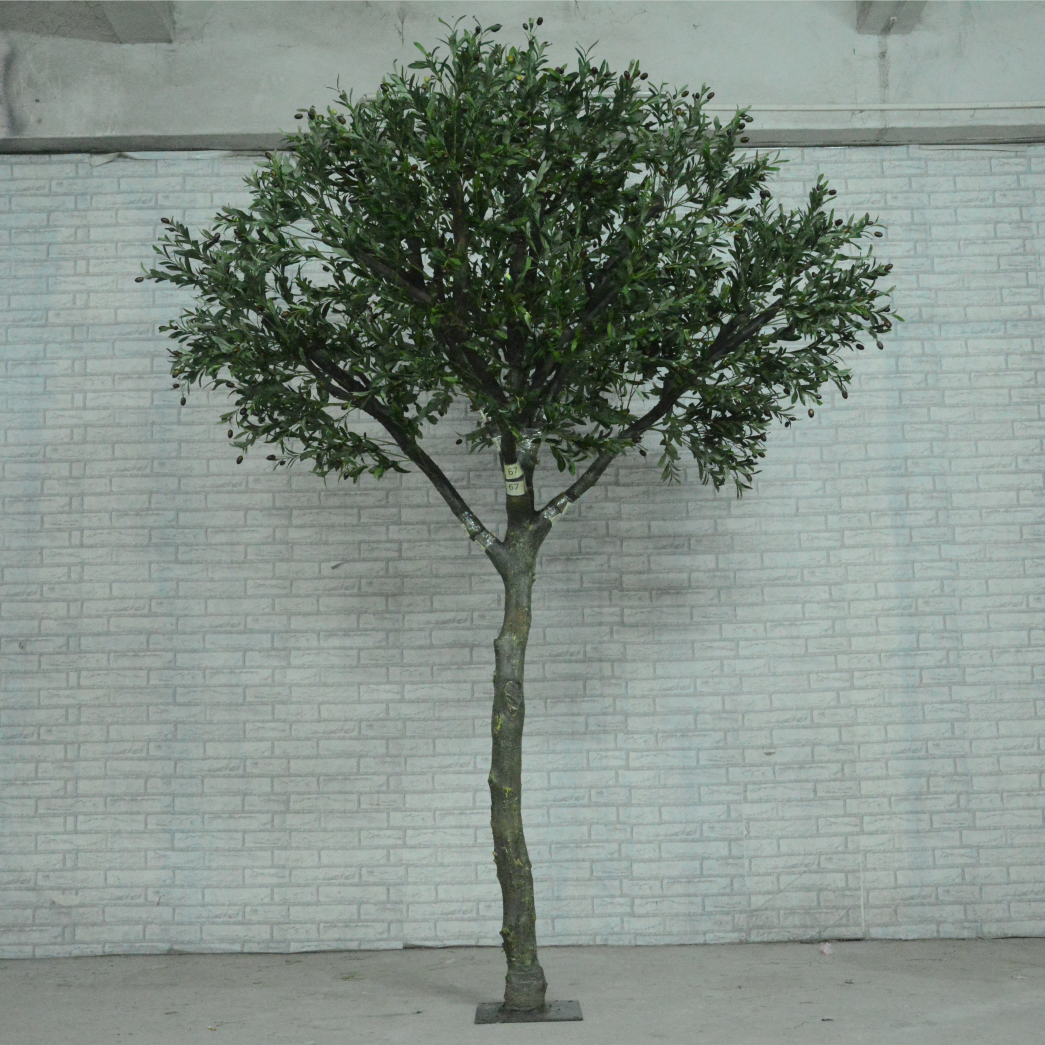 Our artificial olive tree can provide you with the same realistic and natural appearance as the real olive tree, to meet your decorative needs. And we have the top quality in artificial olive trees. We can meet the requirements of high-end customers for fire protection or UV protection. Not only in the shape and details of the artificial olive tree, we strive for perfection. And in terms of quality, we are always pursuing higher standards.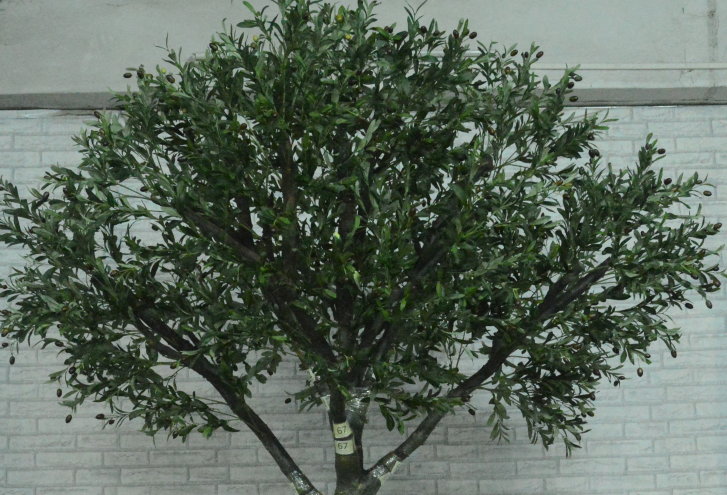 Landscape Decor Olive Tree