Artificial Olive Tree
Artificial Olive Tree For Decor
The Artificial Plastic Olive Tree is a realistic and durable replica of a natural olive tree. Made from high-quality plastic materials.The artificial olive tree it is lightweight and easy to assemble. Perfect for adding a touch of greenery to any indoor or outdoor space, and requires no maintenance or watering.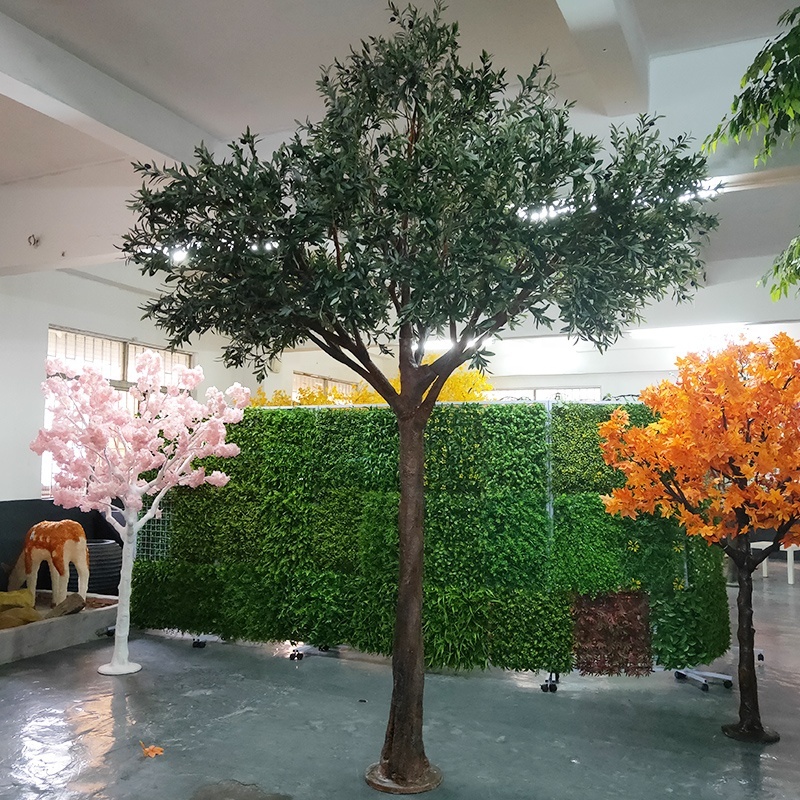 Our artificial olive tree products bring the beauty of nature indoors, without the hassle of maintenance. Perfect for homes, offices, and public spaces, our lifelike designs add a touch of greenery to any environment.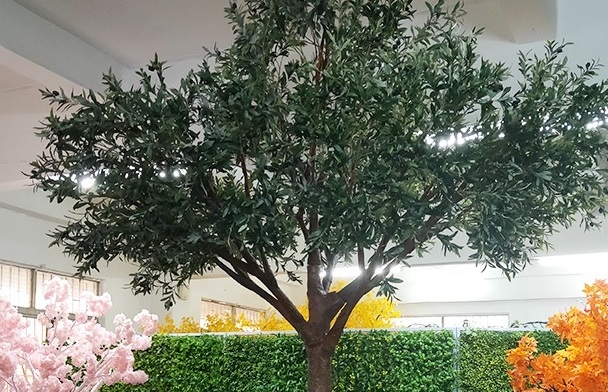 Our artificial olive tree trunk is made of plastic. Inside is a steel tube that can stand on its own. It doesn't need to be fixed to the ground.
The leaves of the artificial olive tree are made of silk cloth. Our artificial olive tree with olive fruit.. We pay great attention to detail. So the shape of our artificial olive tree is very natural and realistic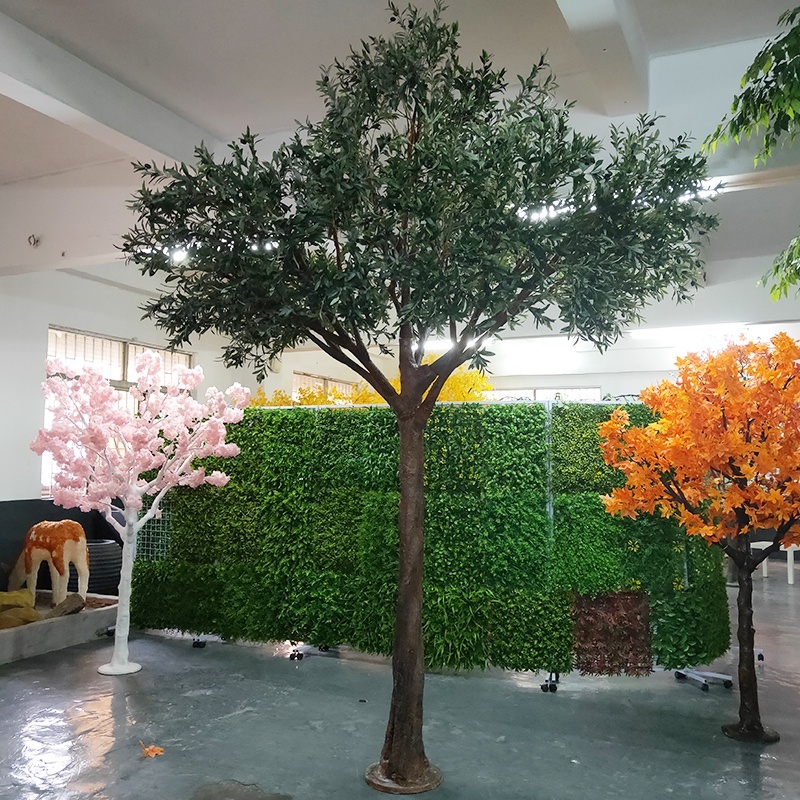 Introducing our latest innovation - the artificial olive tree! Perfect for any indoor or outdoor space, our artificial trees bring the beauty and serenity of nature into your home without the hassle of upkeep. With realistic details and a durable design, our artificial olive trees provide a long-lasting and low maintenance solution for those who want to enjoy the benefits of greenery without the stress. Add a touch of elegance to your decor with our artificial olive trees!
Plastic Olive Tree Green Tree