artificial palm tree
Product name: Artificial palm tree
Made of material: High quality plastics, fiberglass
Installation : when installing large trees, there is a cement floor, usually directly using explosive screws fixed, very solid; no cement floor places, can do the ground monopoly.
Sizes: size custom (factory direct sales, size specifications style can be customized according to clients' requirements ).
Applicable occasions of Artificial palm tree : Indoor/outdoor Decoration, Public area, Plaza, scenic spots, hotel, park, garden, Roadside, river side, airport, restaurant, Theme park, government project etc.
Price of Artificial palm tree: customized specifications ,the picture is just for reference only, subject to the final production. To get the specific price details, please consult our sales.
Package: By wooden frame or iron frame
Lead time: 3-7 days by shipping fee, about 28 days by ocean shipping
Product characteristics of Artificial palm tree:
1. No need caring and watering, easy to maintain and clean
2. No need to take care of the artificial tree,save money and effort.
3. Our Artificial Tree size can be customized
4. High simulation + Easy installation, No pollution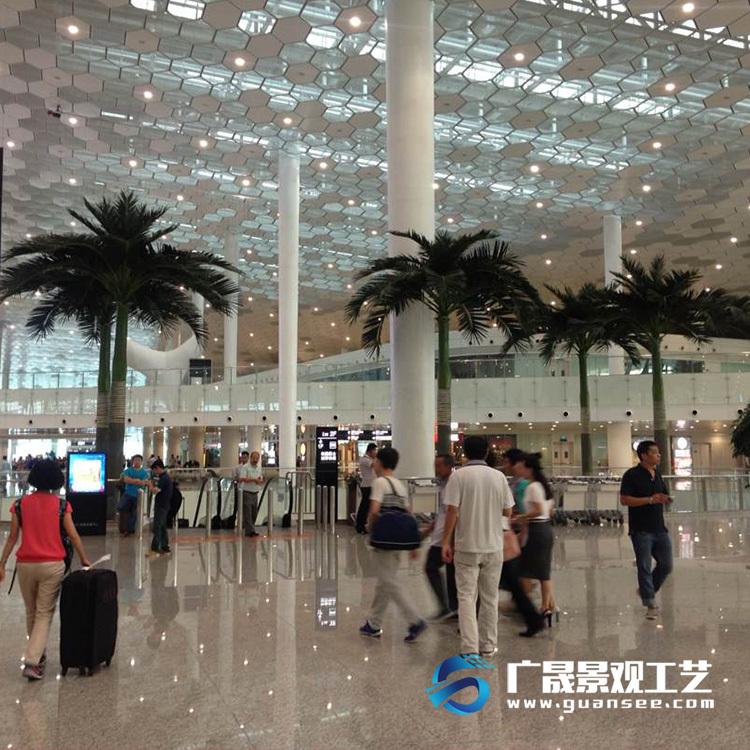 fake coconut tree