artificial palm tree
Description of artificial coconut palm tree
Size specification of artificial palm tree : 5meters or customized .
Material of faux artificial palm tree: fiberglass trunk ,plastic leaves , steel plate bottom.
Application scenarios of artificial coconut palm tree: Shopping mall , hotel lobby ,restaurant ,road side , river side ,sea side ,garden,amusement park ,etc.
Advantage of artificial palm tree :


high simulation , no need to take care of it , lower maitainance .


artistic,environmental,durable


Long term use,more than 10 years


UV protected materials ,can be used for outdoor decorations


What is palm tree?
Palm trees are a botanical family of perennial lianas, shrubs, and trees. They are the only members of the family Arecaceae, which is the only family in the order Arecales. They grow in hot climates.
Well known palm trees are:
Date palm
Coconut palm
There are about 2600 species of palm trees, most of them living in tropical, subtropical, and warm temperate climates.
Palms are one of the best known and most widely planted tree families. They have held an important role for humans throughout much of history. Many common products and foods come from palms. They are often used in parks and gardens that are in areas that do not have heavy frosts.
In the past palms were symbols of victory, peace, and fertility. Today palms are a popular symbol for the tropics and forvacations.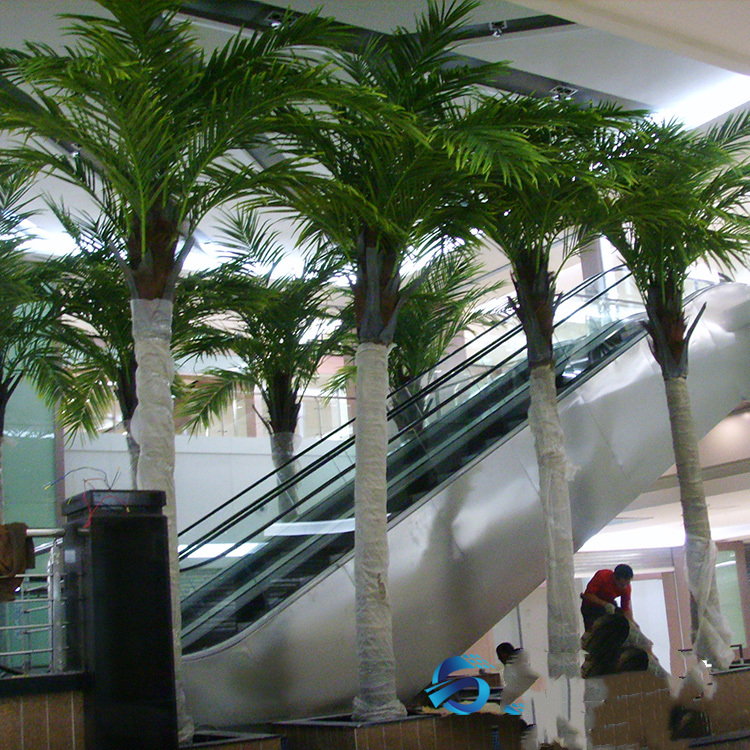 fiberglass coconut tree