Maple tree artificial
Name of product : Artificial Autumn Maple Tree
Made of material: High quality plastics, wood
Reference sizes: size custom (factory direct sales, size specifications style can be customized according to clients' requirements ).
Applicable occasions of Artificial Autumn Maple Tree: park, street, square, river, railway stations, auditorium, entertainment venues, ecological landscape, village garden, exhibition hall, supermarket etc.
Price of Artificial Autumn Maple Tree: customized specifications ,the picture is just for reference only, subject to the final production. To get the specific price details, please consult our sales.
Product features of Artificial Autumn Maple Tree:
1. High imitation which looks like the real tree.
2. Saving your time and energy--don't need special caring and watering.
3. Design according to customers' ideal.
4. Easy for installing and moving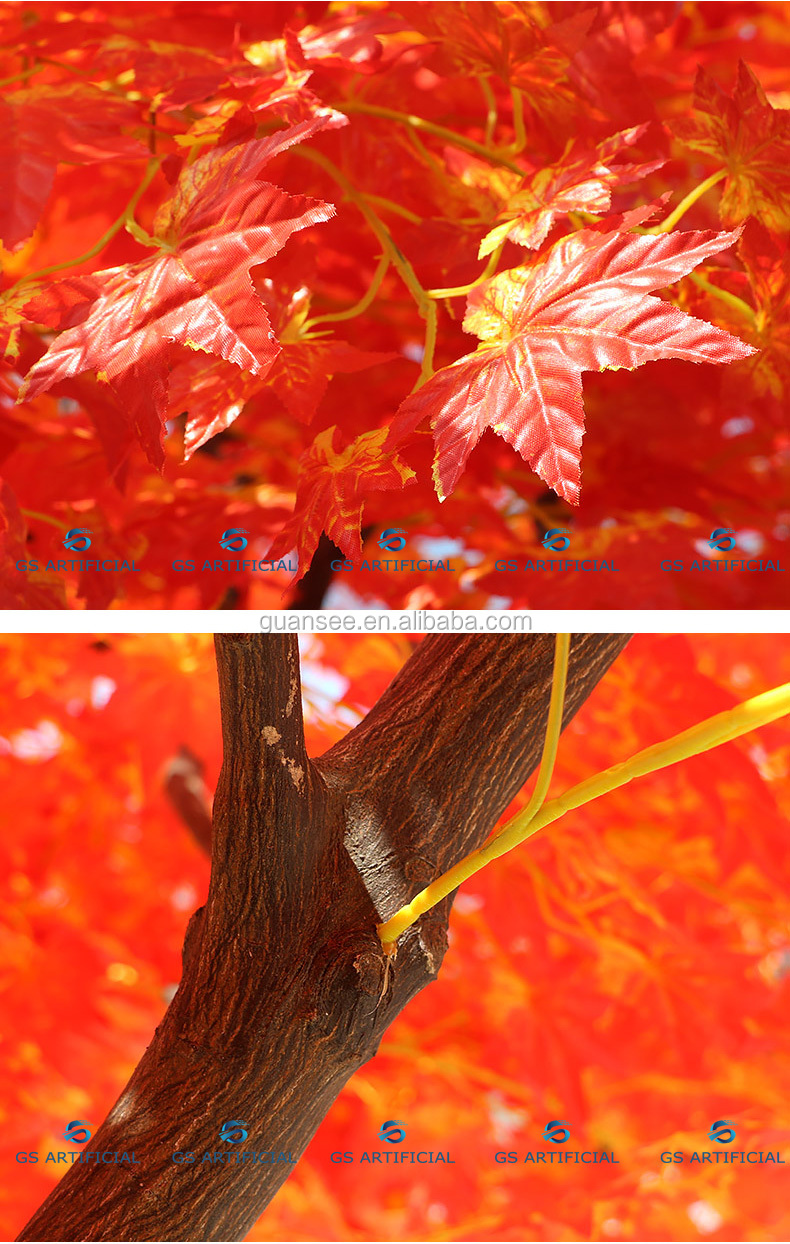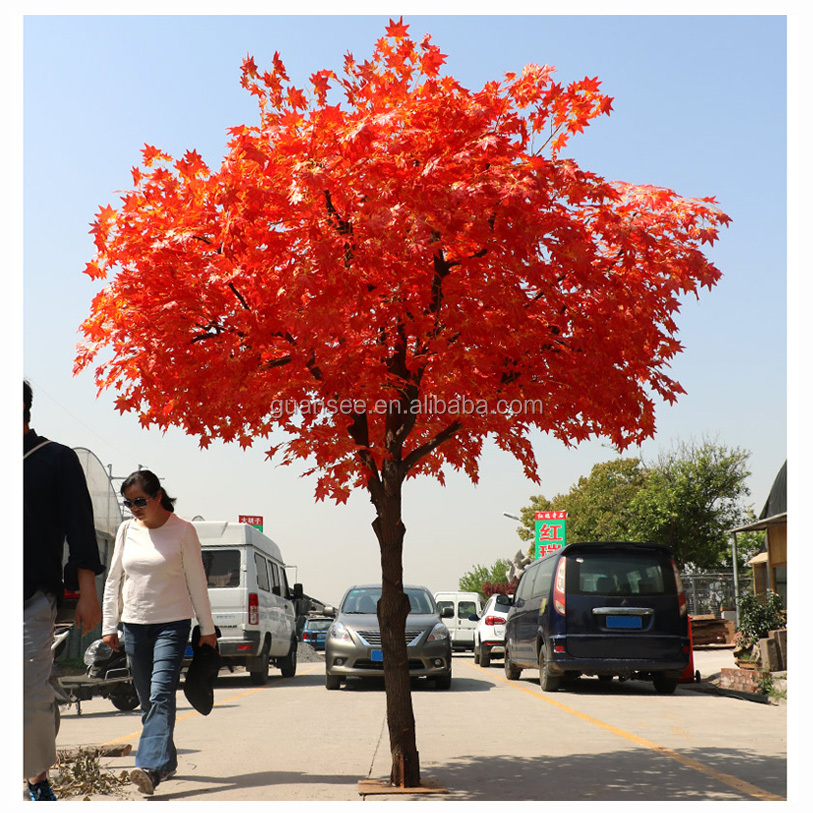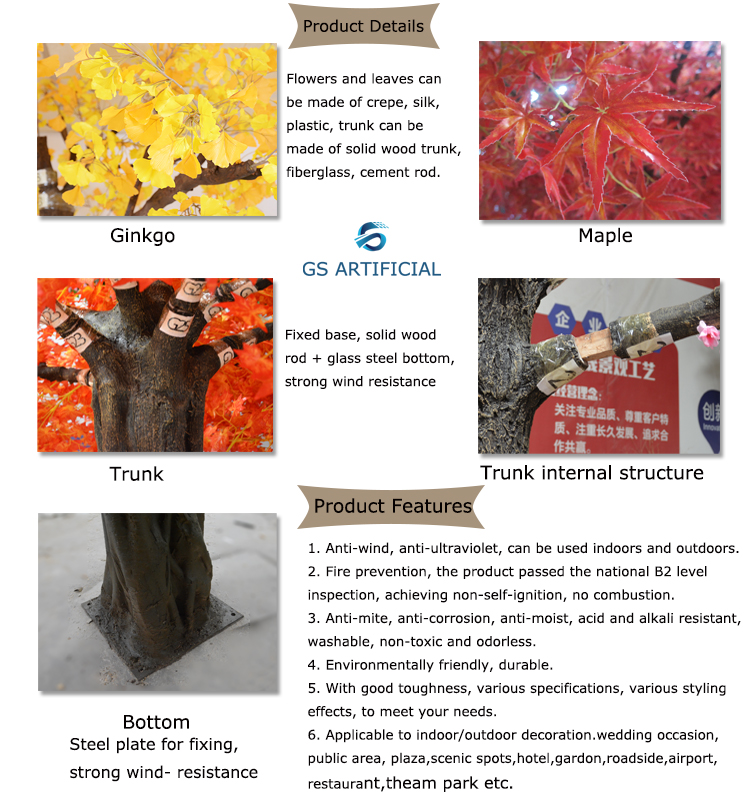 Artificial autumn tree