Red Maple Tree
Product Description of Artificial maple tree
Product name: Artificial maple tree
Material of Artificial maple tree : Plastic,fabric,wood,fiberglass
Installation : when installing large trees, there is a cement floor, usually directly using explosive screws fixed, very solid; no cement floor places, can do the ground monopoly.
Size detail: size customized (factory direct sales, size specifications style can be customized according to clients' requirements ).
Product characteristics of Artificial maple tree :
1. The surface pattern is clear and realistic, with a strong sense of three-dimensional.
2. Can be customized according to the requirements of various specifications. Meet the different needs of different customers.
3. beautifying the environment, and durable.
Packing way: Wooden frame
Shipping port: Guangzhou ,Shenzhen.
Lead time: 3-7 days by shipping fee, about 28 days by ocean shipping
Usage occasions of Artificial maple tree : conference hall, club, bar, wedding decoration, hotel, office, exhibition center, restaurant, amusement park, shopping mall, leisure park etc.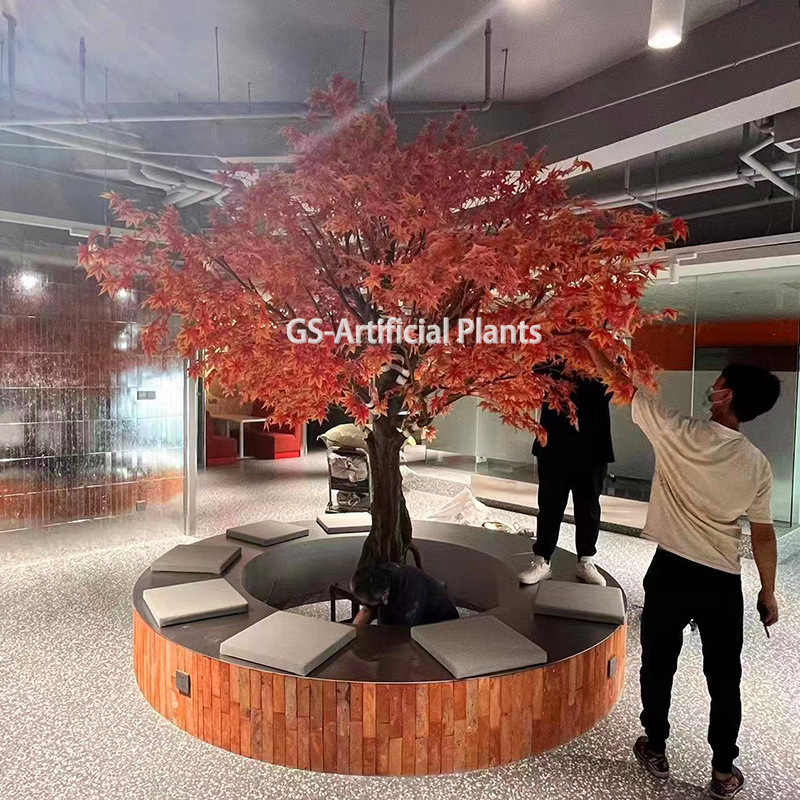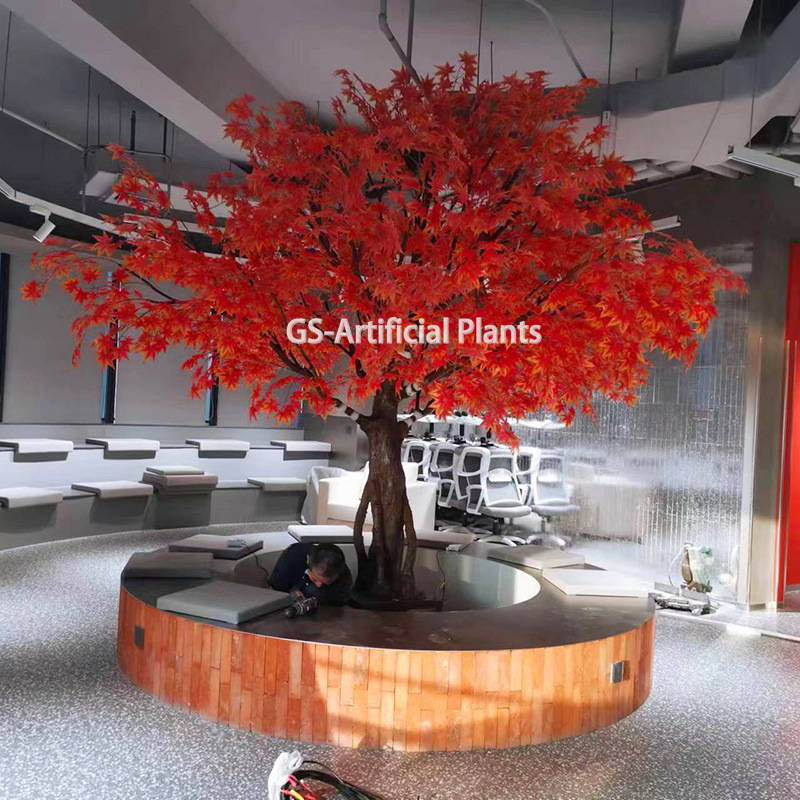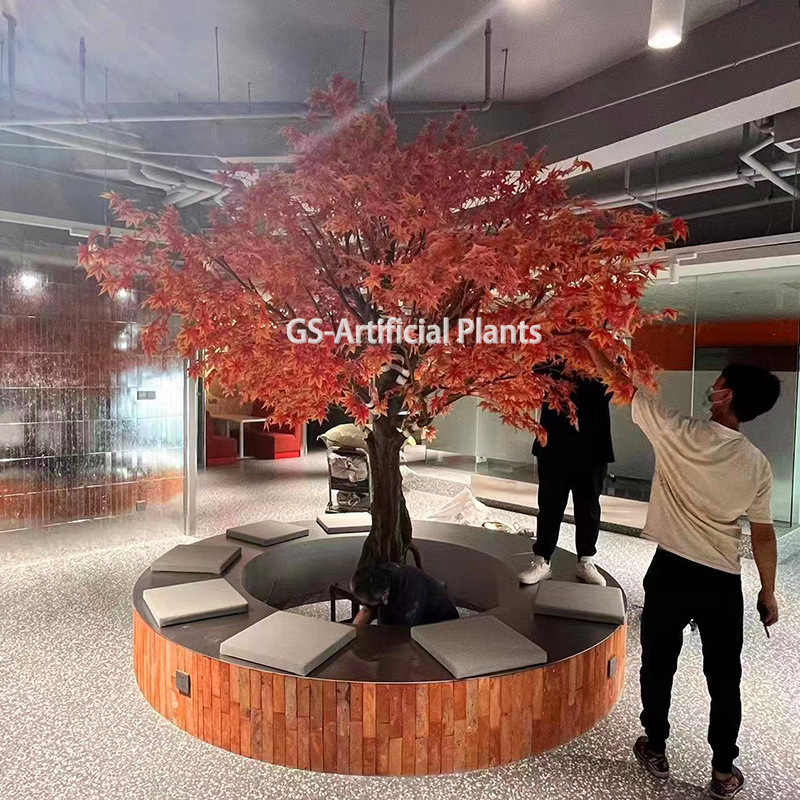 Artificial Fake Tree Landscape