Artificial Cherry Blossom Tree
Name: Artificial Cherry Blossom Tree
Made of material: High quality silk + plastics, wood
Specifications: size custom (factory direct sales, size specifications style can be customized according to clients' requirements ).
Applicable occasions of Artificial Cherry Blossom Tree: wedding, party, event baby shower, photography, studio, store decor, office, home, mall, plaza, table, outdoor and indoor decoration etc.
Price of Artificial Cherry Blossom Tree: customized specifications ,the picture is just for reference only, subject to the final production. To get the specific price details, please consult our sales.
Product features of Artificial Cherry Blossom Tree:
1. Can be customized according to the requirements of various specifications. Meet the different needs of different customers.
2. beautifying the environment, and durable.
3. Can lasts for a long time, no need to maintenance
4. High imitation which looks like the real tree.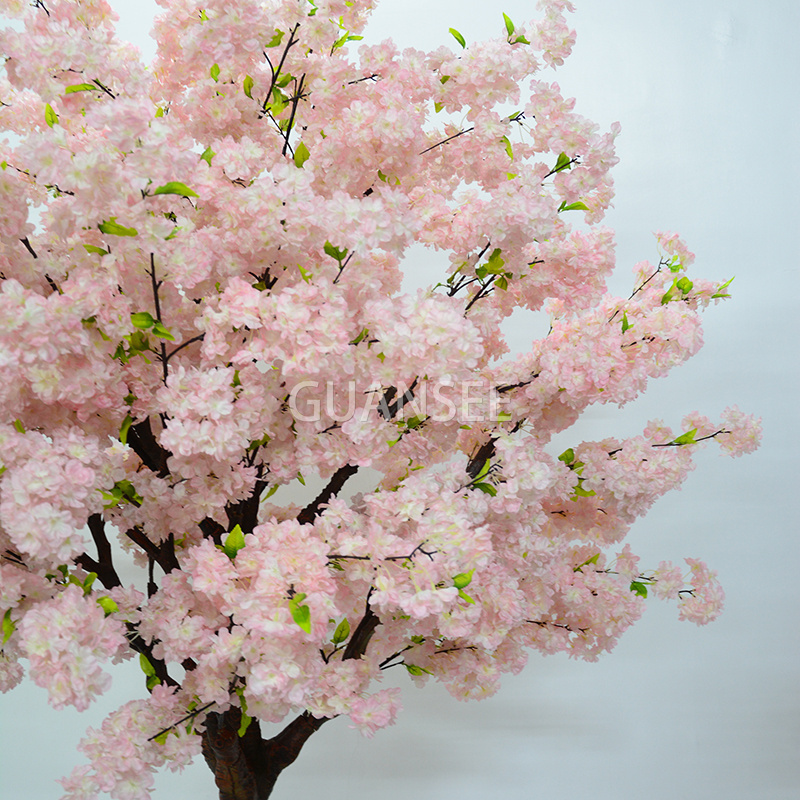 Decorative Indoor Outdoor Cherry Blossom Tree