artificial flower tree
Appellation of product: Artificial cherry blossom tree
Material: Plastic,wood ,silk cloth flowers
Reference size detail: size custom (factory direct sales, size specifications style can be customized according to clients' requirements ).
Installation : when installing large trees, there is a cement floor, usually directly using explosive screws fixed, very solid; no cement floor places, can do the ground monopoly.
Advantage of Artificial cherry blossom tree:
1. The surface pattern is clear and realistic, with a strong sense of three-dimensional.
2. Can be customized according to the requirements of various specifications. Meet the different needs of different customers.
3. Best price artificial plant,wholesale cheap artificial trees.
Package: By wooden frame or iron frame
Lead time: 3-7 days by shipping fee, about 28 days by ocean shipping
Application occasions of Artificial cherry blossom tree : wedding, party, event baby shower, photography, studio, store decor, office, home, mall, plaza, table, outdoor and indoor decoration , April Fool's Day, Back to School, Chinese New Year, Christmas day etc.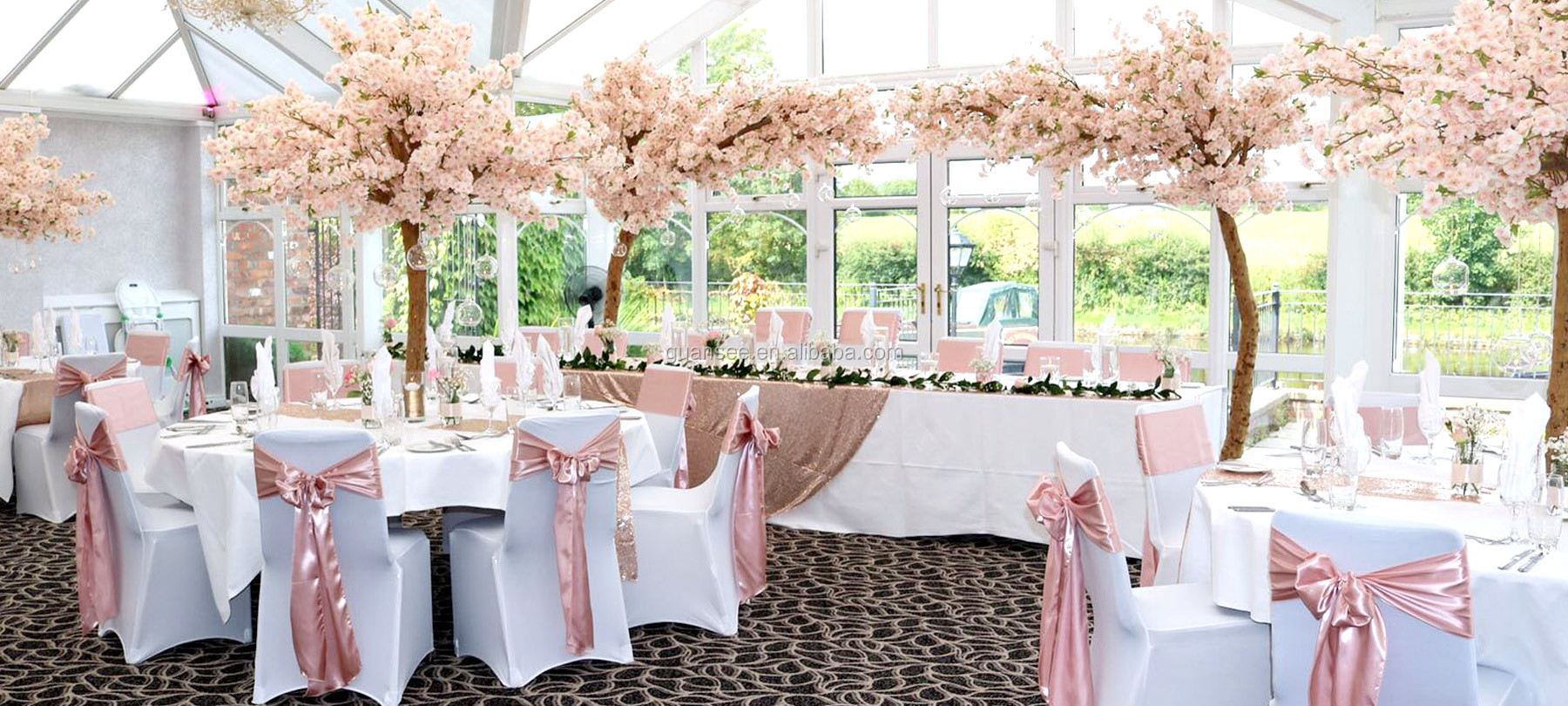 wedding decoration