White decoration wedding centerpiece artificial plants
Name: Artificial cherry blossom tree
Material: High quality silk + plastics, wood, fiberglass trunk
Installation : when installing large trees, there is a cement floor, usually directly using explosive screws fixed, very solid; no cement floor places, can do the ground monopoly.
Sizes: size custom (factory direct sales, size specifications style can be customized according to clients' requirements ).
Applicable occasions of Artificial cherry blossom tree: wedding, party, event, baby shower, wedding decoration, hotel , park, street, square, river, railway stations, auditorium, outdoor and indoor decoration etc.
Price of Artificial cherry blossom tree: customized specifications ,the picture is just for reference only, subject to the final production. To get the specific price details, please consult our sales.
Product featuers of Artificial cherry blossom tree:
1. Saving your time and energy--don't need special caring and watering.
2. Design according to customers' ideal.
3. No need to take care of the artificial tree,save money and effort.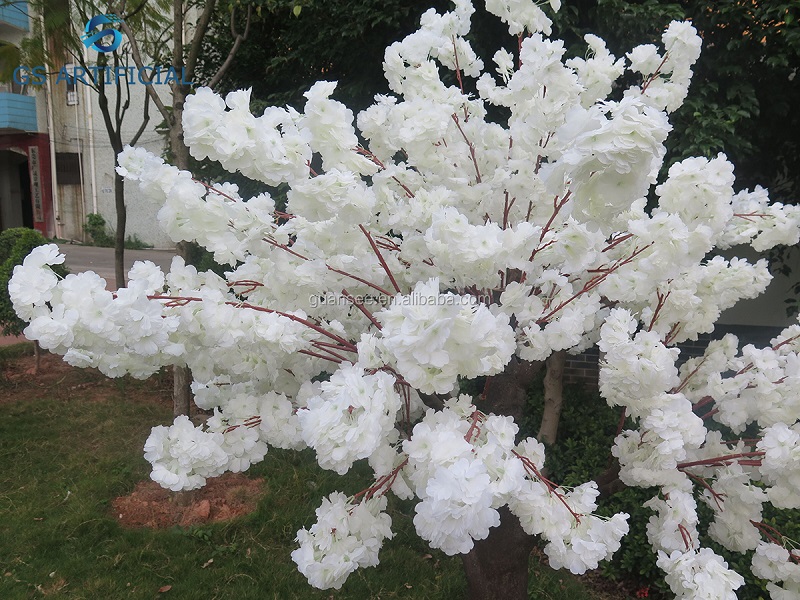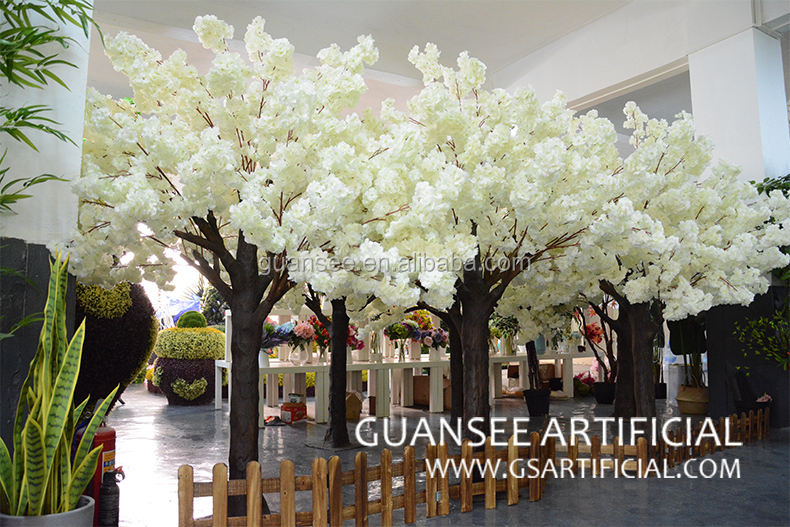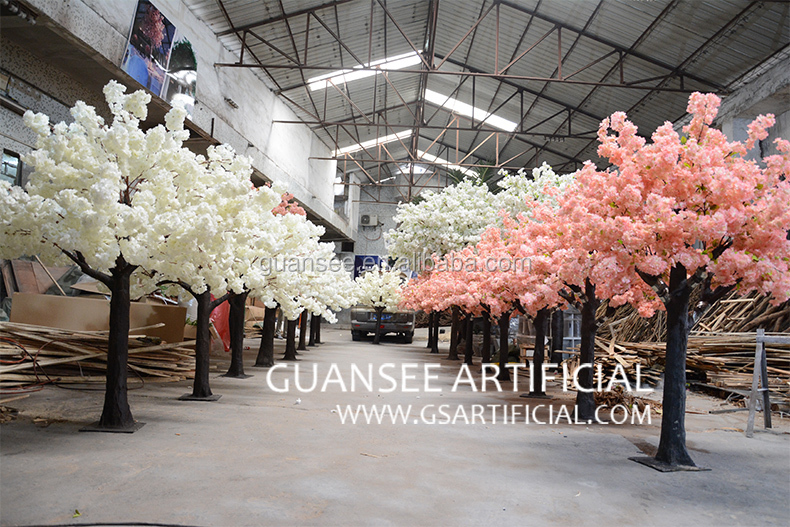 artificial cherry blossom tree