4ft Artificial Indoor Cherry Blossom Tree
4ft Artificial indoor cherry blossom tree artificial wedding centerpiece tree
Size of artificial cherry blossom tree : 4ft or customized.
Material : plastic trunk , high quality fabric flowers .
Customization of Artificial cherry blossom tree, Artificial cherry blossom trees can be customized to fit your specific needs and preferences. You can choose the size, shape and color that suit your space and mood. You can also add other decorative elements, such as ribbons, butterflies, or birds, to enhance the visual impact. Furthermore, you can store them easily when not in use and reuse them in the future for different events or occasions.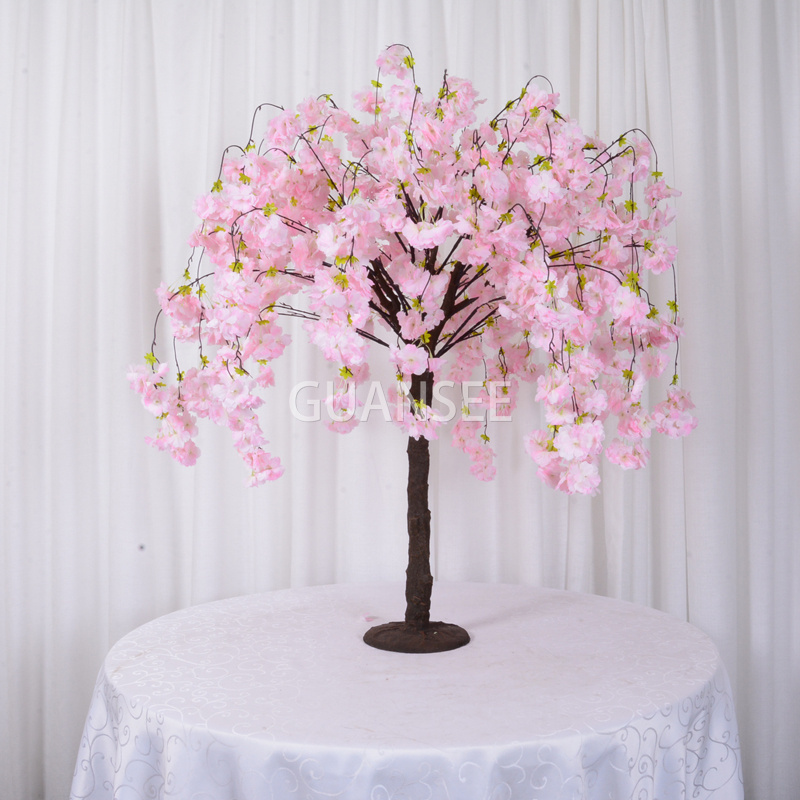 Artificial Indoor Cherry Blossom Tree