Artificial cherry blossom tree
5ft Artificial cherry blossom tree wedding table decoration Event centerpiece tree
Size: 5ft or customized.
Material of artificial cherry blossom tree : plastic trunk ,high quality fabric flowers
Application scenarios of artificial cherry blossom tree centerpiece : Wedding table , party, restaurant ,hotel , home etc.
Packing details of plastic artificial cherry tree: plastic and fabric material, without natural wooden materials ,very easy for custom clearance , small packing size , save shipping costs . carton size : 110x33x33cm, 4ft tree, 2trees per carton , 5ft tree , detachable branches , 2trees per carton.
Durability of artificial cherry blossom tree – Unlike real cherry blossom trees, which are prone to diseases, pests, and weather damage, artificial cherry blossom trees are resilient and long-lasting. They can withstand the sun, rain, wind, and snow, and retain their beauty and shape for years, with minimal maintenance. They don't need watering, pruning, or fertilizing, and don't shed leaves, branches, or flowers. They are also non-toxic and safe for pets and children.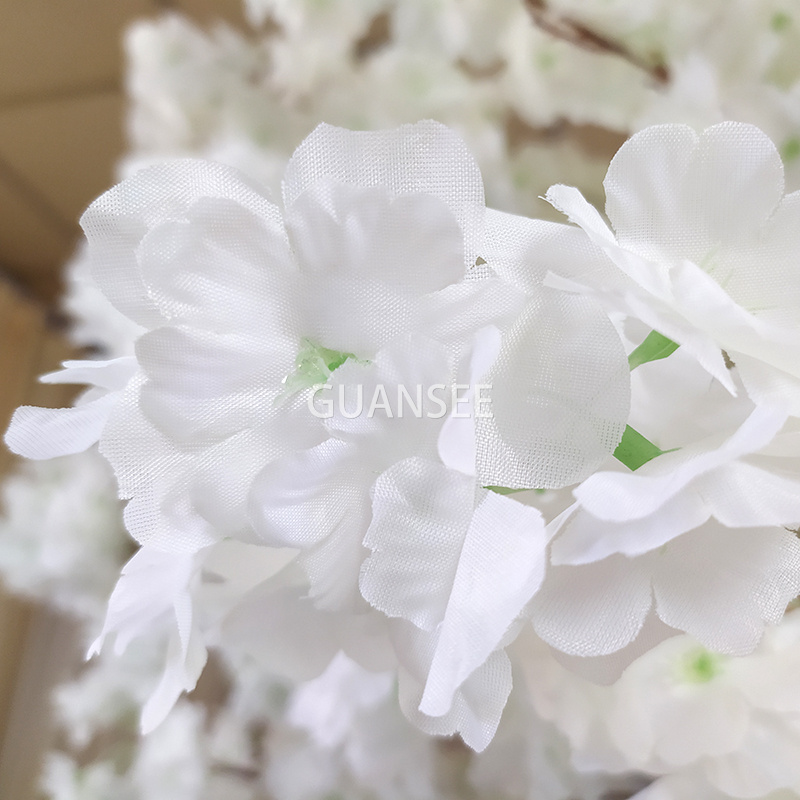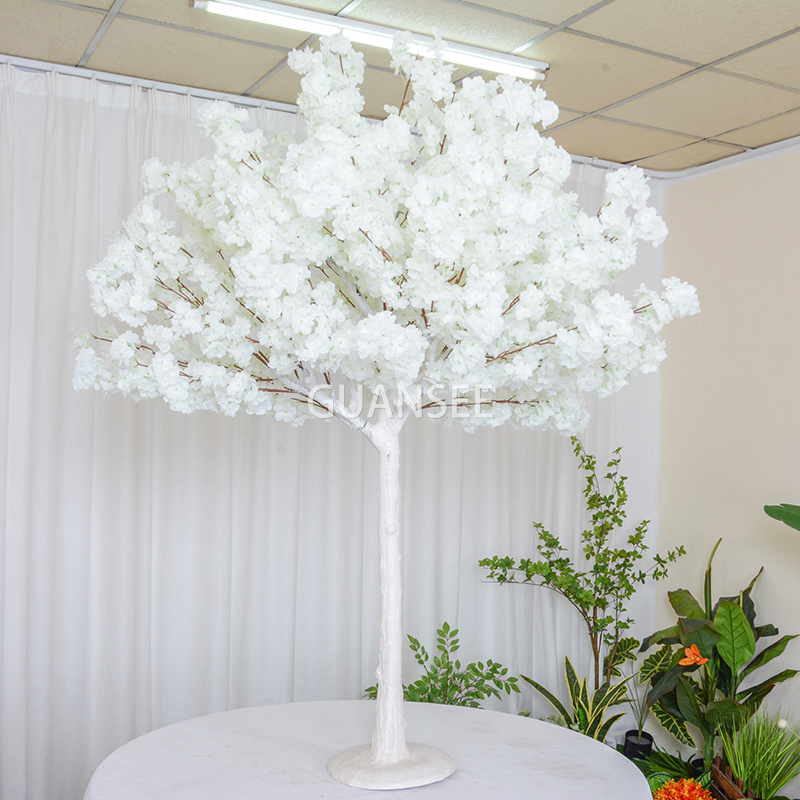 5ft Artificial cherry blossom tree
Artificial cherry blossom tree wedding table decoration