Faux fiddle leaf fig ficus tree potted plants
Product Name:Faux fiddle leaf fig ficus tree potted plants
This is an artificial Fiddle Leaf Fig Ficus Tree potted plant that is favored for its realistic appearance and decorative qualities.
This artificial banyan tree is made of high-quality simulated materials, the details of the trunk and branches and leaves are carefully designed and crafted, making it almost indistinguishable from the real banyan tree. The foliage is a deep green with lifelike leaf shapes and textures, recreating the unique beauty of a real banyan tree.
The potted part of an artificial banyan tree usually has a firm base to give the plant balance and stability. This design allows the banyan tree to be easily placed in various interior spaces such as living rooms, offices, shops, etc.
Compared to real plants, this artificial banyan tree requires no special lighting, watering or pruning. You can enjoy the beauty of the banyan tree at any time without spending extra time and effort on maintenance. At the same time, the artificial banyan tree will not cause allergic reactions or emit harmful substances, and is safe and harmless to humans and pets.
Color:Natural color
Material of Artificial potted plants:Plastic
Advantage:
1. Price: we are the best price.
2. Good quality: We are manufacture and we are experienced in quality control.
3. On time delivery: delivery the goods in the confirmed time.
4. Professional seller: good communication in patient and well know our products.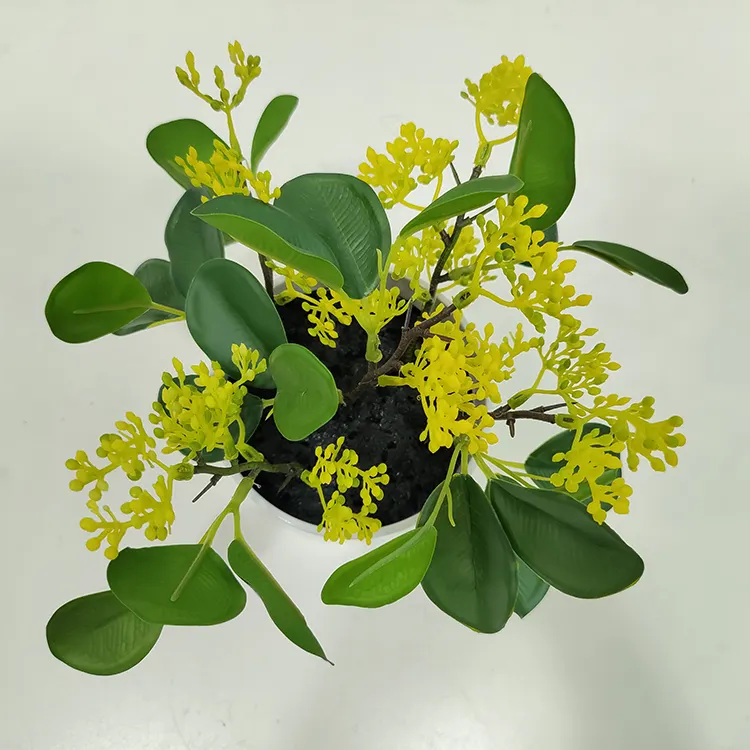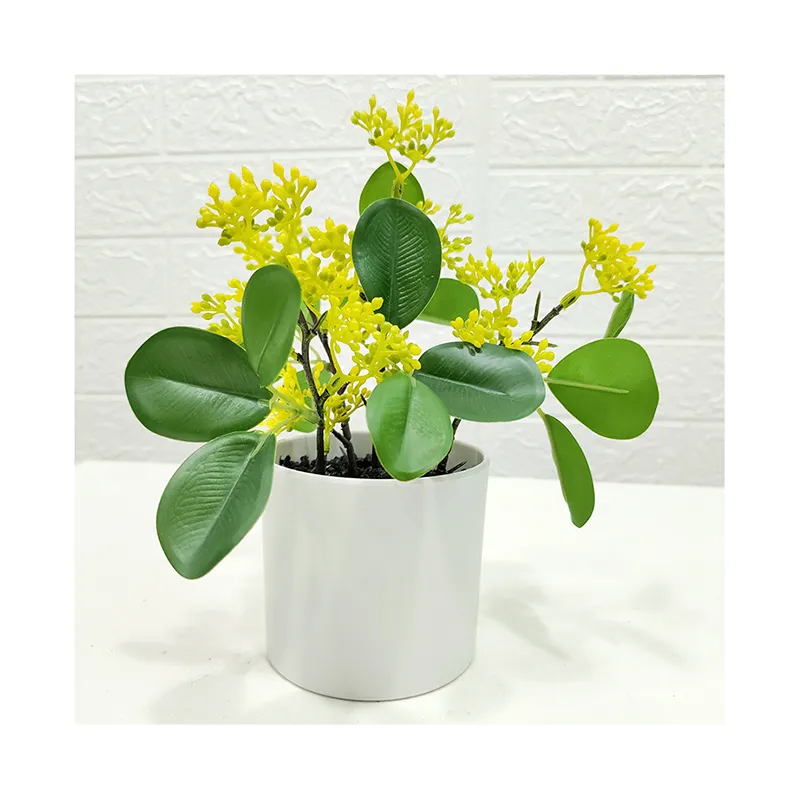 leaf texture is clearly visible, natural color transition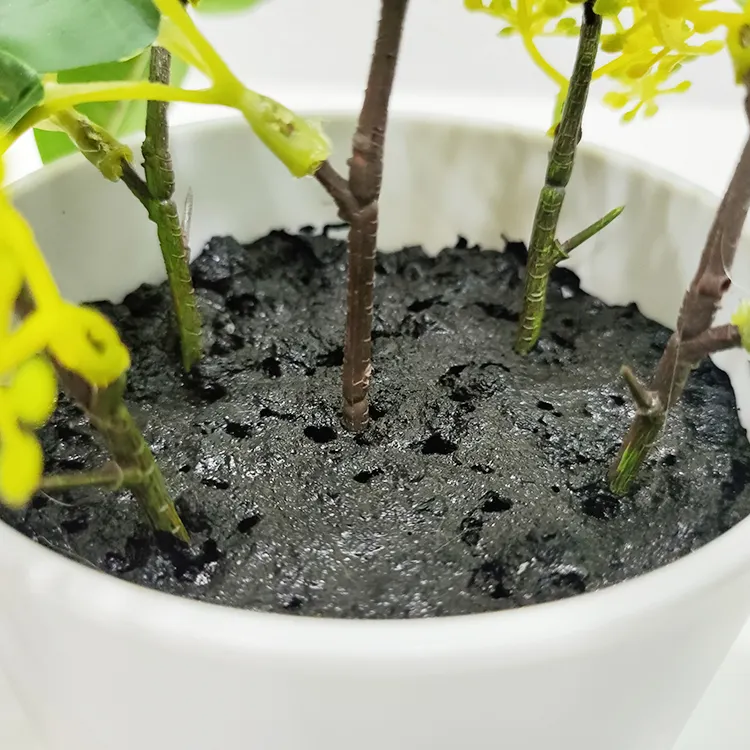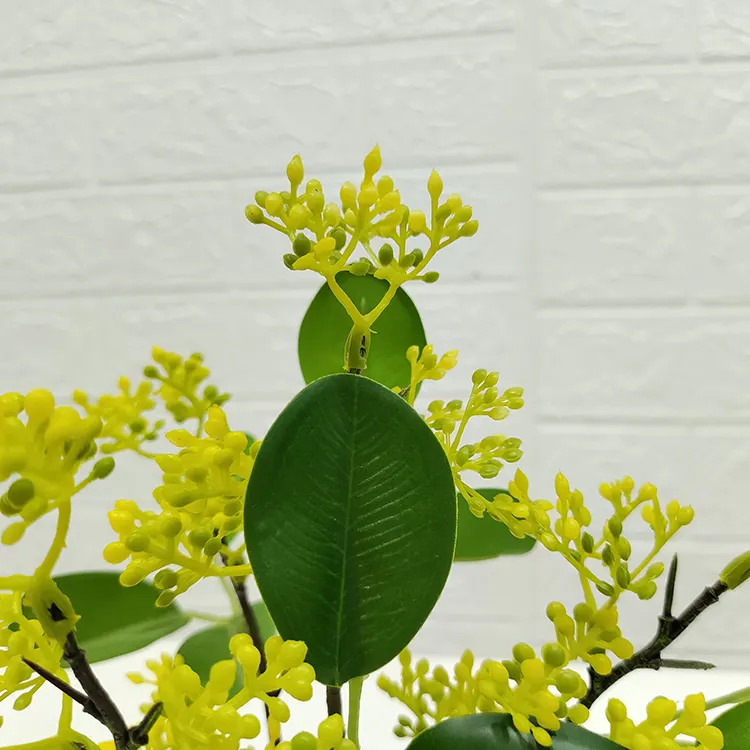 smooth and simple flower pot, will not scratch the ground or desk. Cement injection, not easy to fall down
Faux ficus tree potted plants