artificial fern trees for indoor and outdoor decoration
Looking for a plant decoration that will beautify your indoor or outdoor environment? Then the new artificial fern tree might be just what you need! These well-crafted artificial plants not only add greenery to your indoor and outdoor spaces, but also provide long-lasting beauty without excessive maintenance. In this article, we will introduce the newly arrived artificial fern trees suitable for decorative landscaping indoors and outdoors and show you their unique advantages.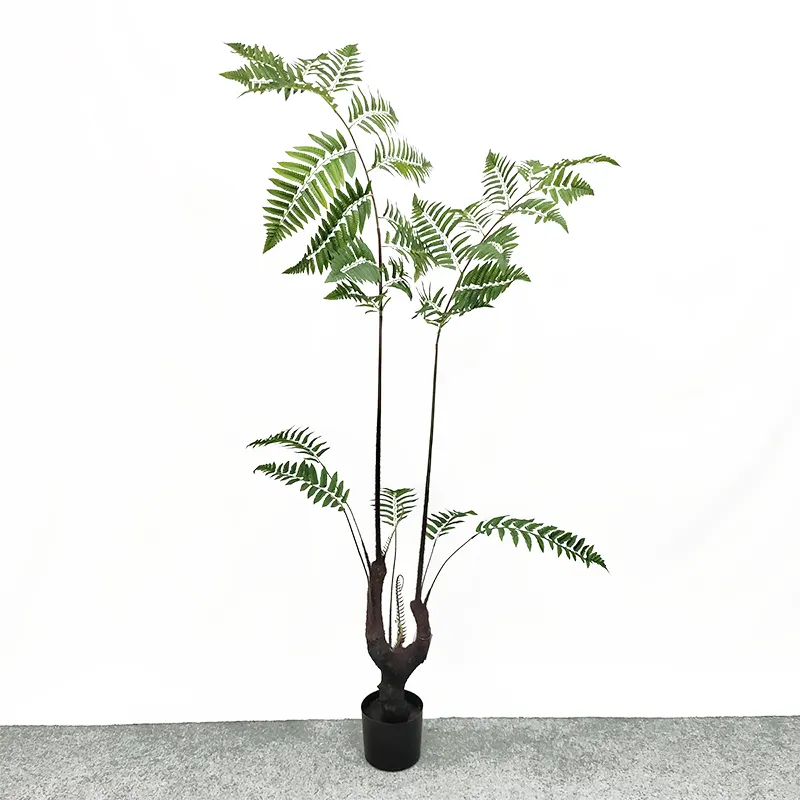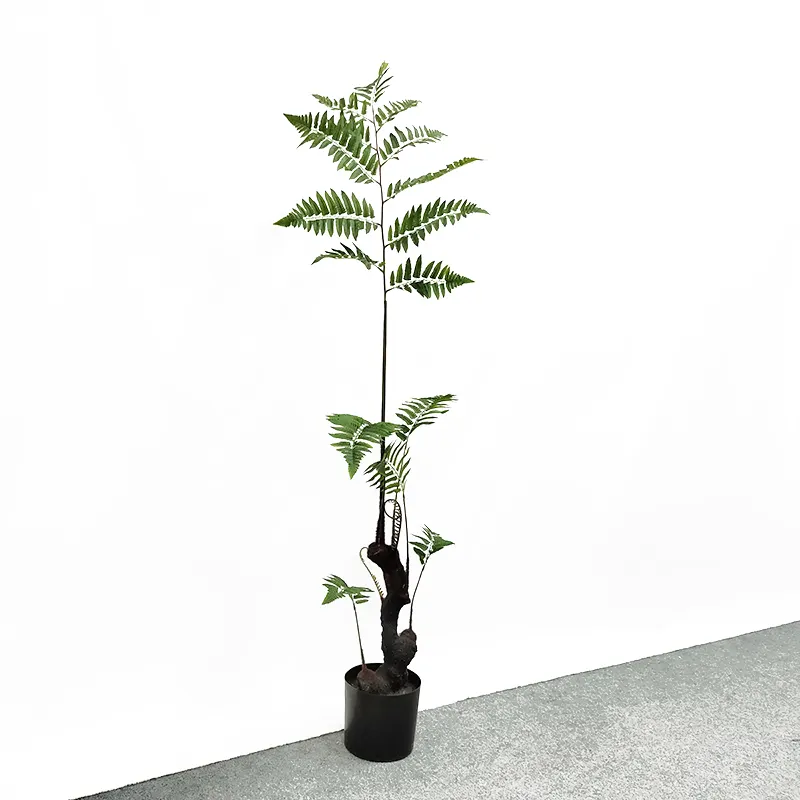 leaf texture is clearly visible, natural color transition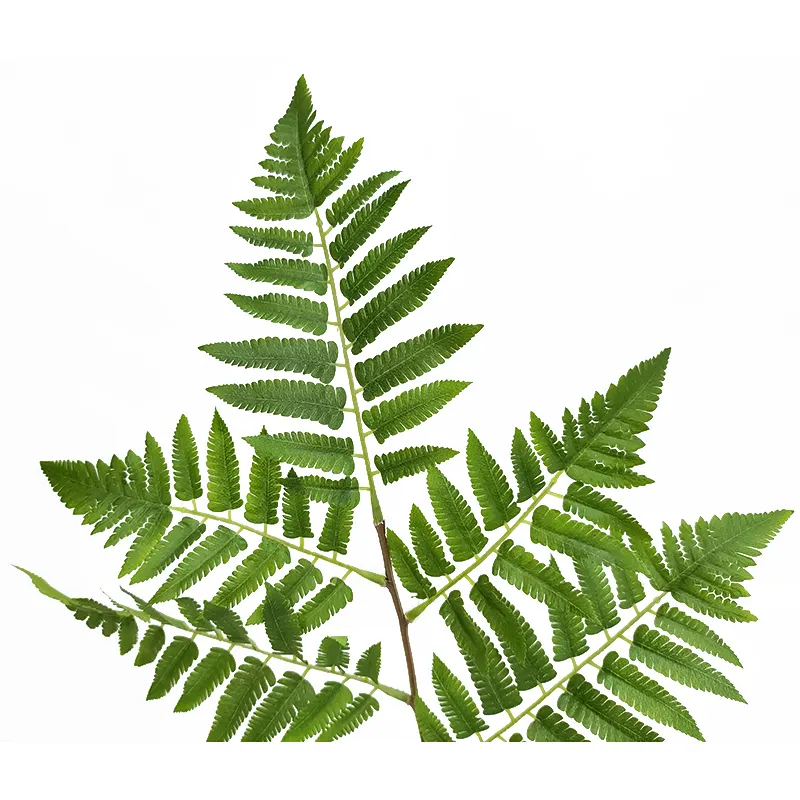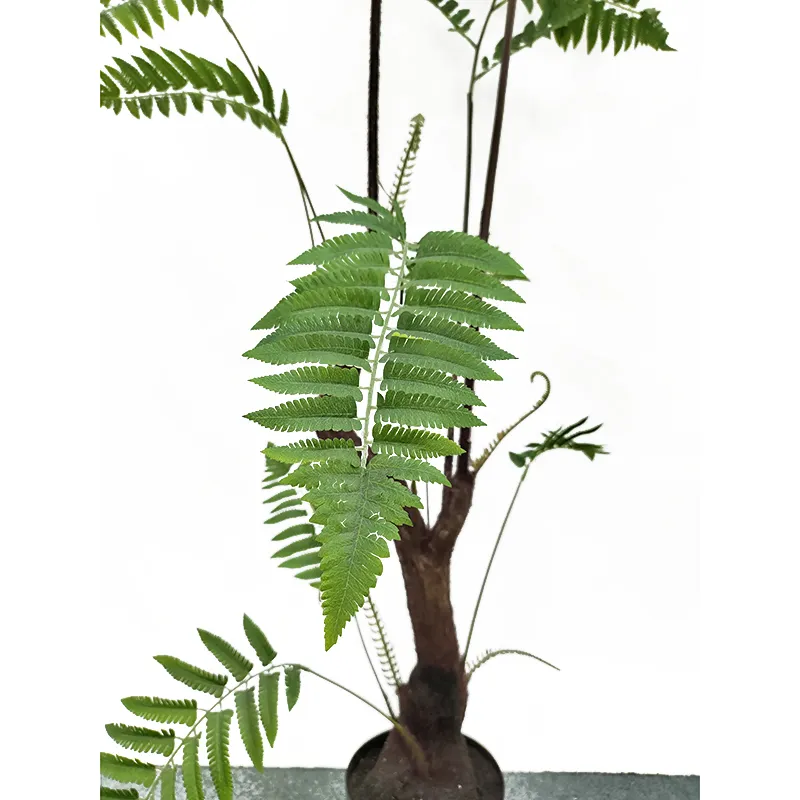 Grand appearance:
The new artificial fern tree has a lifelike appearance, with lifelike foliage and dark green leaves that seem to breathe life. With their dense, lush leaves, these trees reproduce the natural beauty of real ferns. Whether used for interior decoration or outdoor landscaping, these artificial fern trees can bring a grand and pleasing visual effect to your space.
Adaptable:
The new artificial fern tree adapts to various environmental and climatic conditions indoors and outdoors. Whether placed in indoor areas such as your living room, office, dining room, or used outdoors in gardens, balconies, patios, and more, these trees are able to thrive regardless of weather or temperature. They require neither sun exposure nor regular watering or pruning, bringing you a convenient and economical solution.
Green:
Compared with real plants, the new artificial fern tree is free from natural resources and does not need soil, water or chemical fertilizers. This makes them an eco-friendly and sustainable decorating option. In addition, these artificial plants do not emit allergens and pollen, which is suitable for anyone, especially those who are sensitive to pollen allergies or asthma.
Durability:
The artificial fern tree for indoor and outdoor decoration landscape is made of high-quality material with excellent durability. They are resistant to UV rays, wind, rain and changing climatic conditions, maintaining their beauty and integrity whether outdoors or indoors. You can enjoy the greenery of these trees for a long time without worrying about them dying or rotting.
The Newly arrived artificial fern trees for indoor and outdoor decoration landscape are an ideal choice for interior and exterior decoration due to their majestic appearance, adaptability, greenness and durability. Whether you're looking for a green indoor environment or a pleasant outdoor landscape, these artificial fern trees are the perfect solution. By choosing these artificial plants, you can enjoy the beauty of nature at any time without too much maintenance and care. Add beauty and greenery to your interior and exterior decorating landscapes!
Newly arrived artificial fern trees